Collection: A String Of Things 
A String of Things is my first collection of  patterns, inspired by pretty seaside towns and architectural details from period properties. All of my patterns start out as a hand carved lino block, designs are available on a range of items in my shop,  they are also available digitally for licencing.
Cobb
I was inspired to create this pattern whilst on holiday, In Lyme Regis with my family. It's a very pretty town in West Dorset. This design was inspired by a doodle I was doing of the shape of harbour walls, known as the Cobb.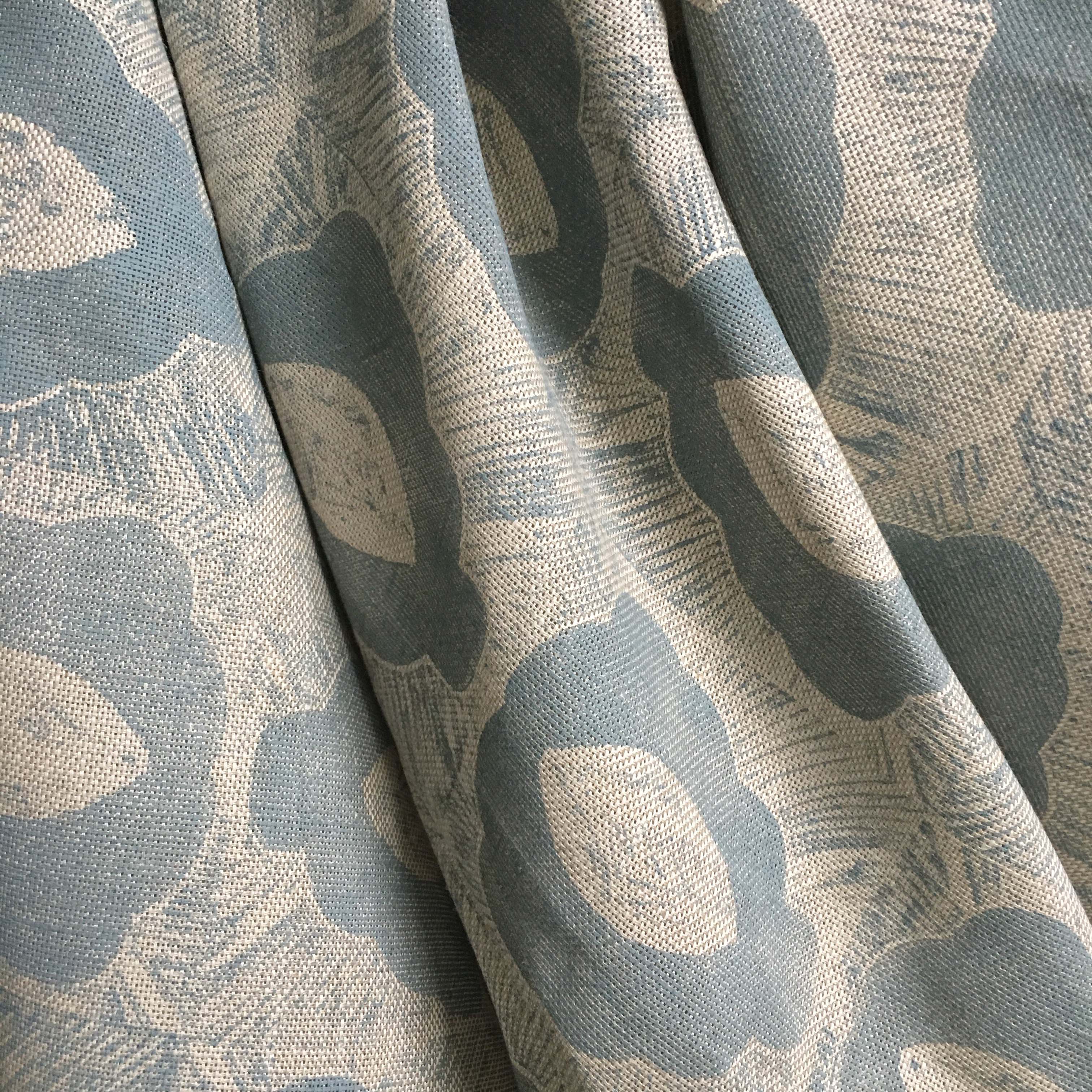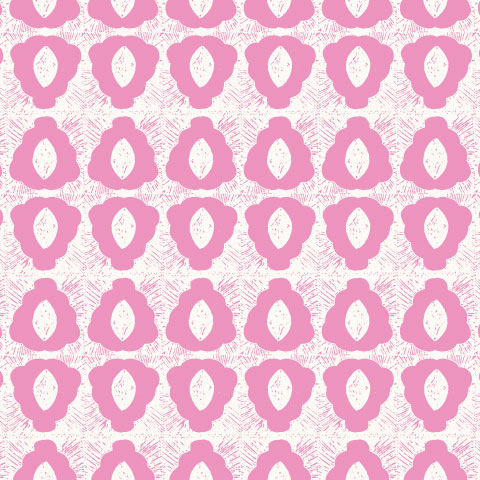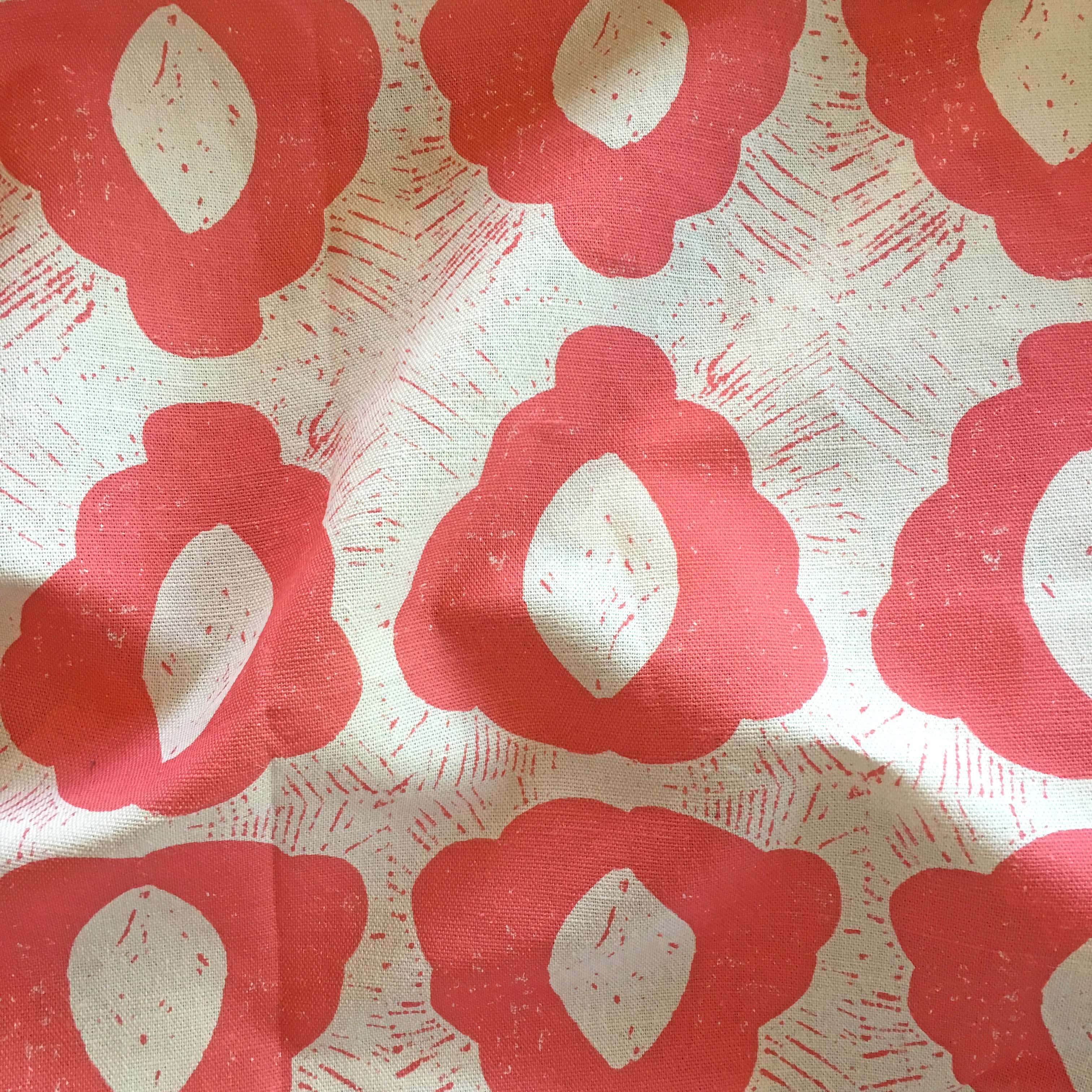 Cobb Middle
I've scaled down the 'Cobb' design and added the central detail. I have also printed the pattern in a straight grid repeat.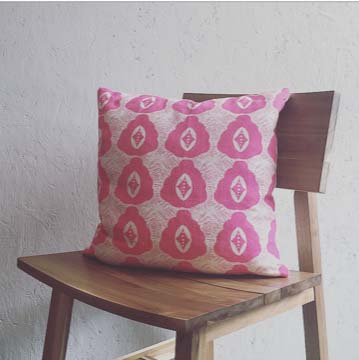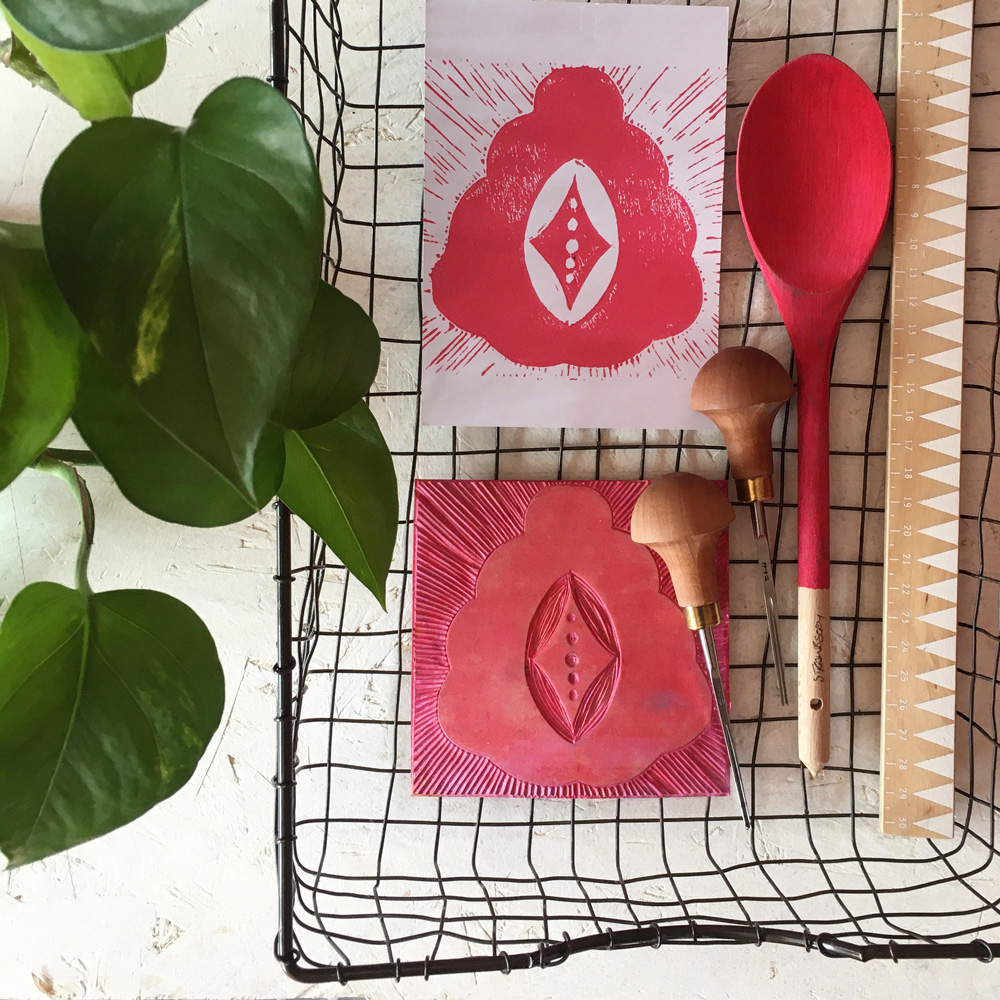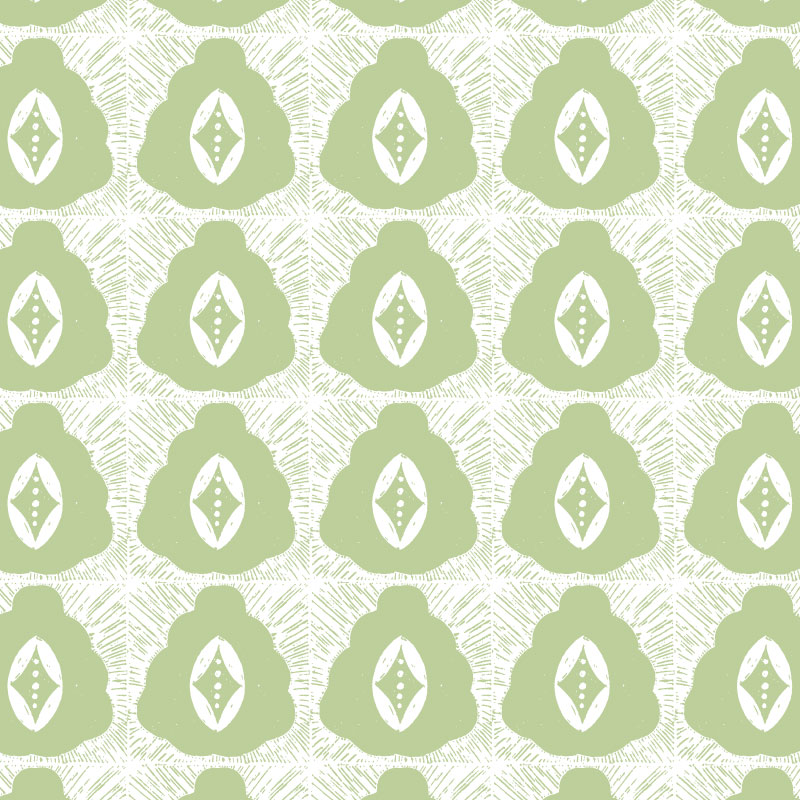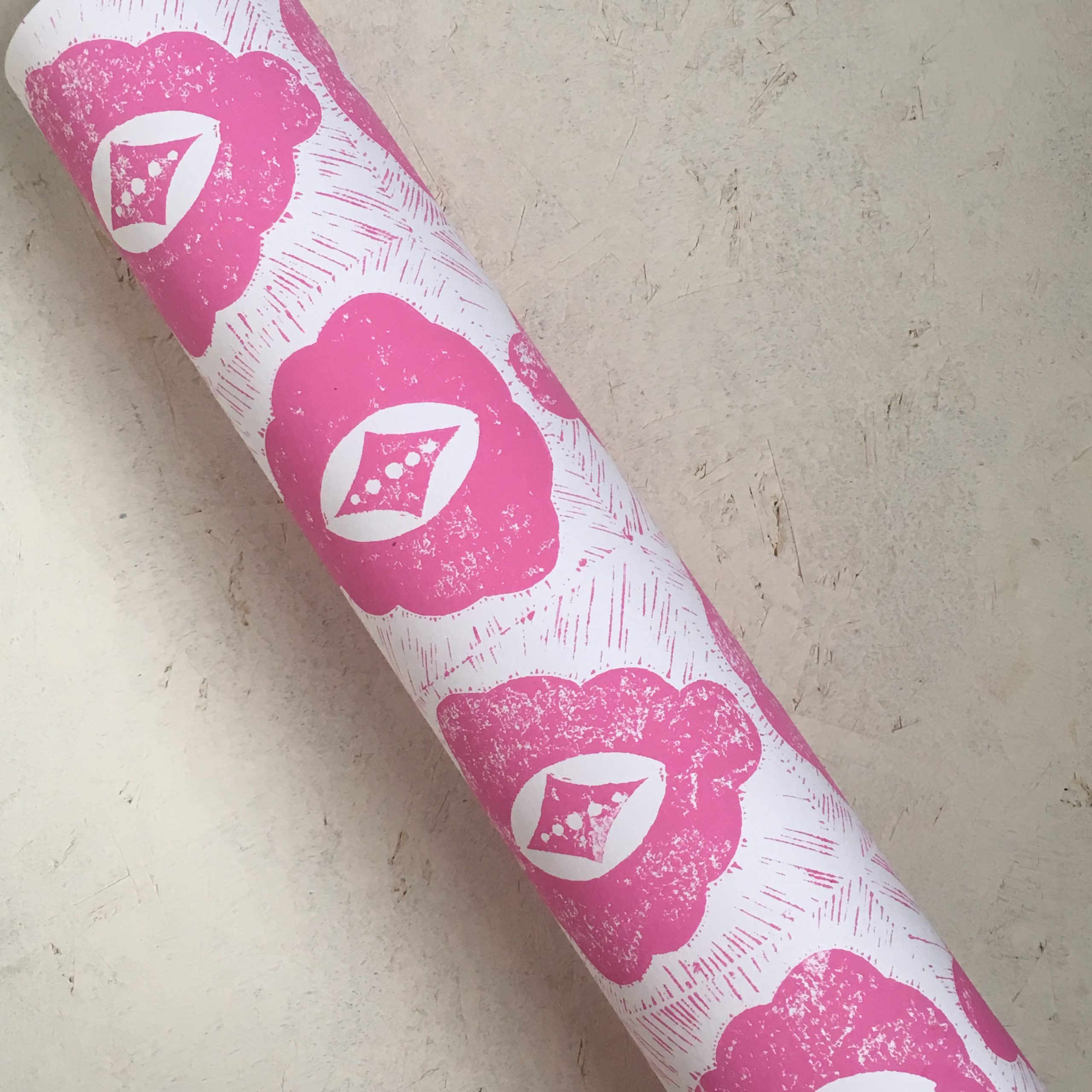 Lyme Road
Lyme Road is one of the main roads that lead to Lyme Regis in Dorset. We were travelling along Lyme Road when I had the idea for this print.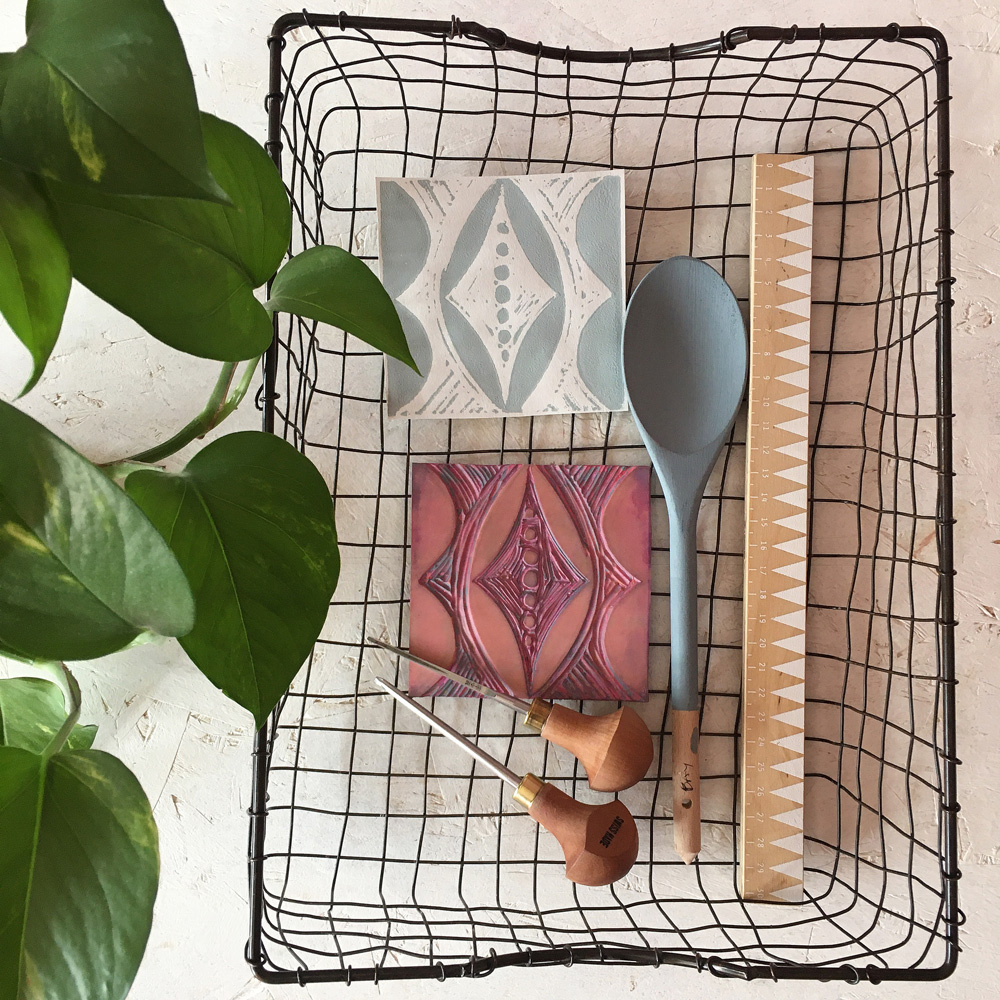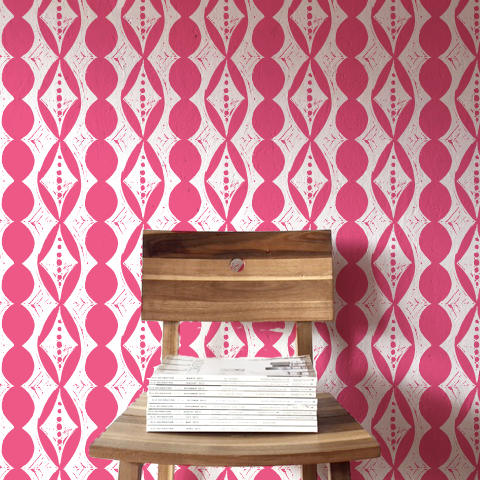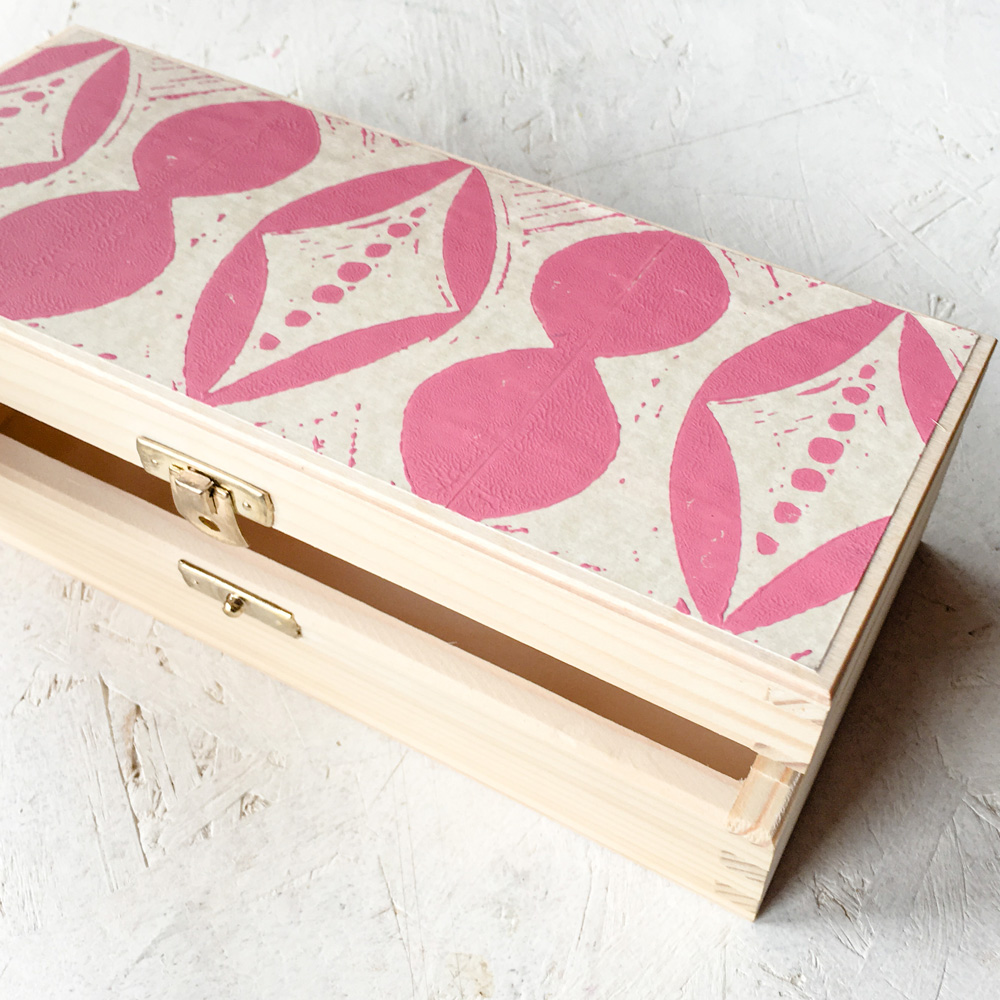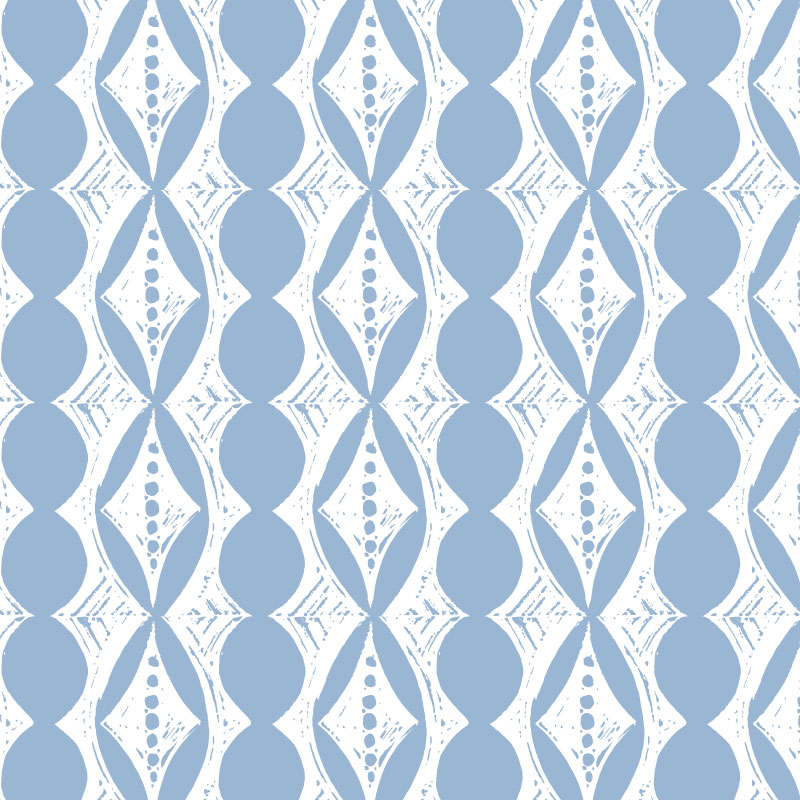 Hanbury
Inspired by the Gatehouse windows, at Hanbury Hall in Droitwhich. One of my favourite National Trust properties.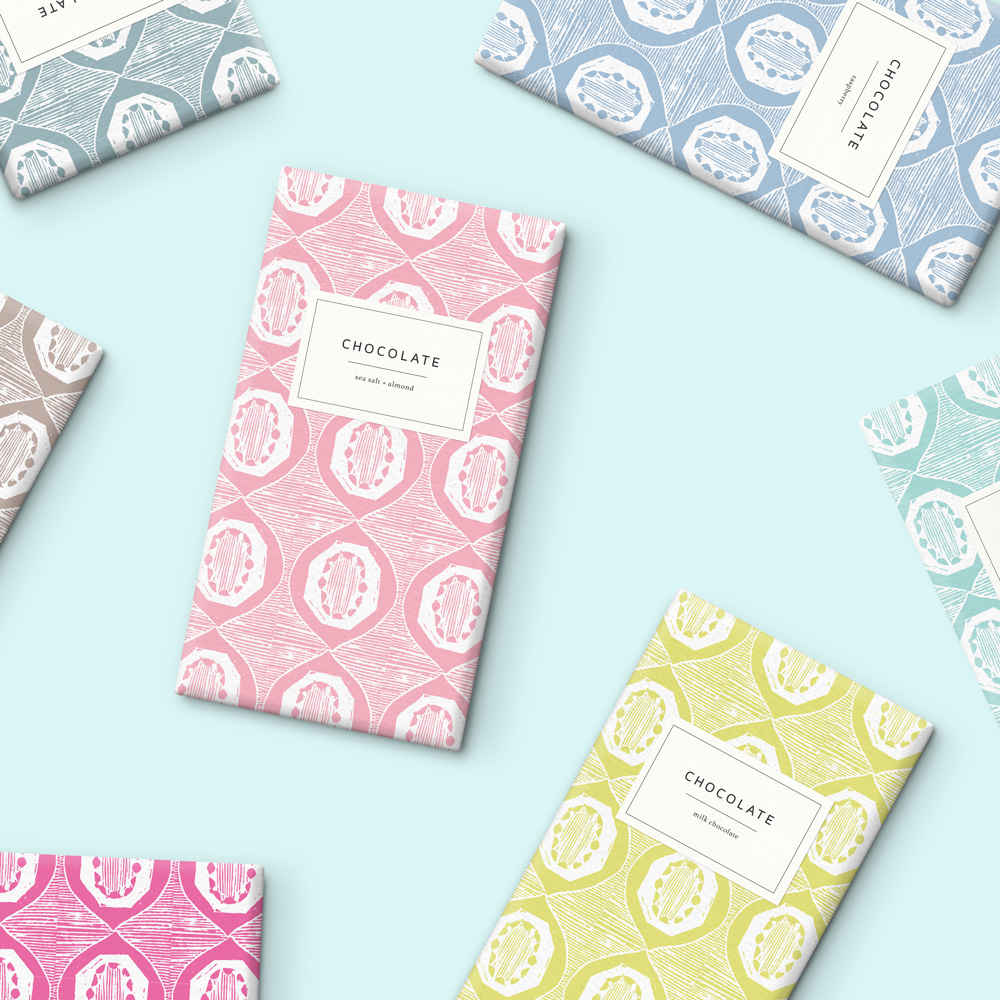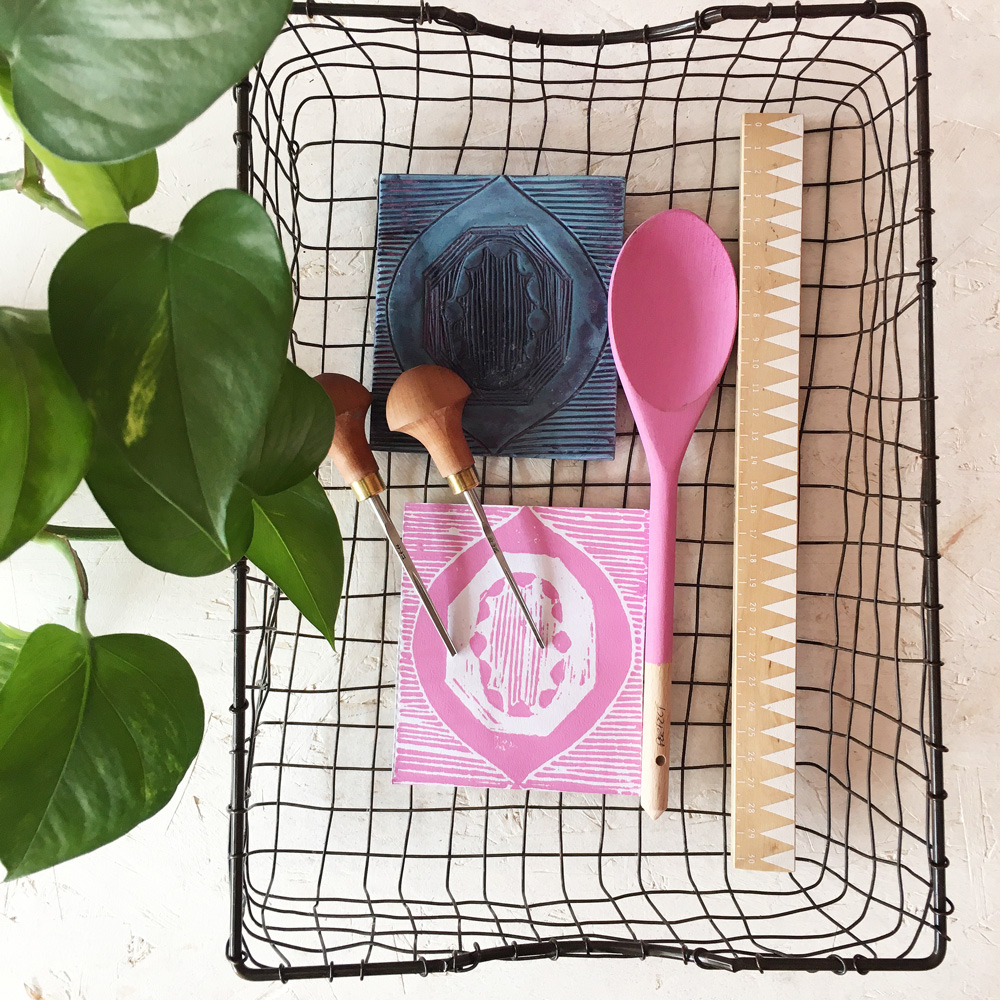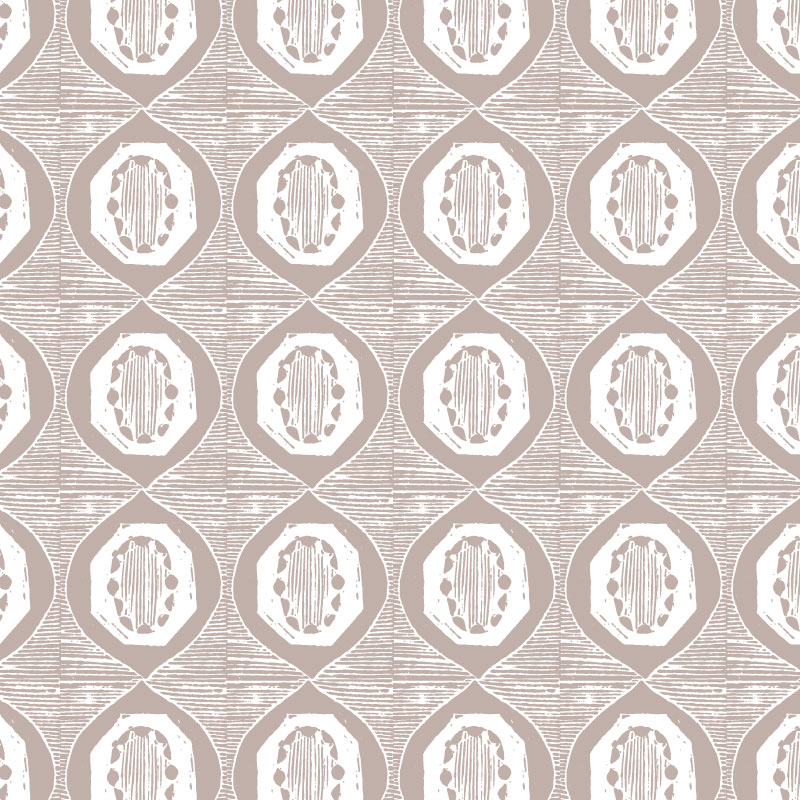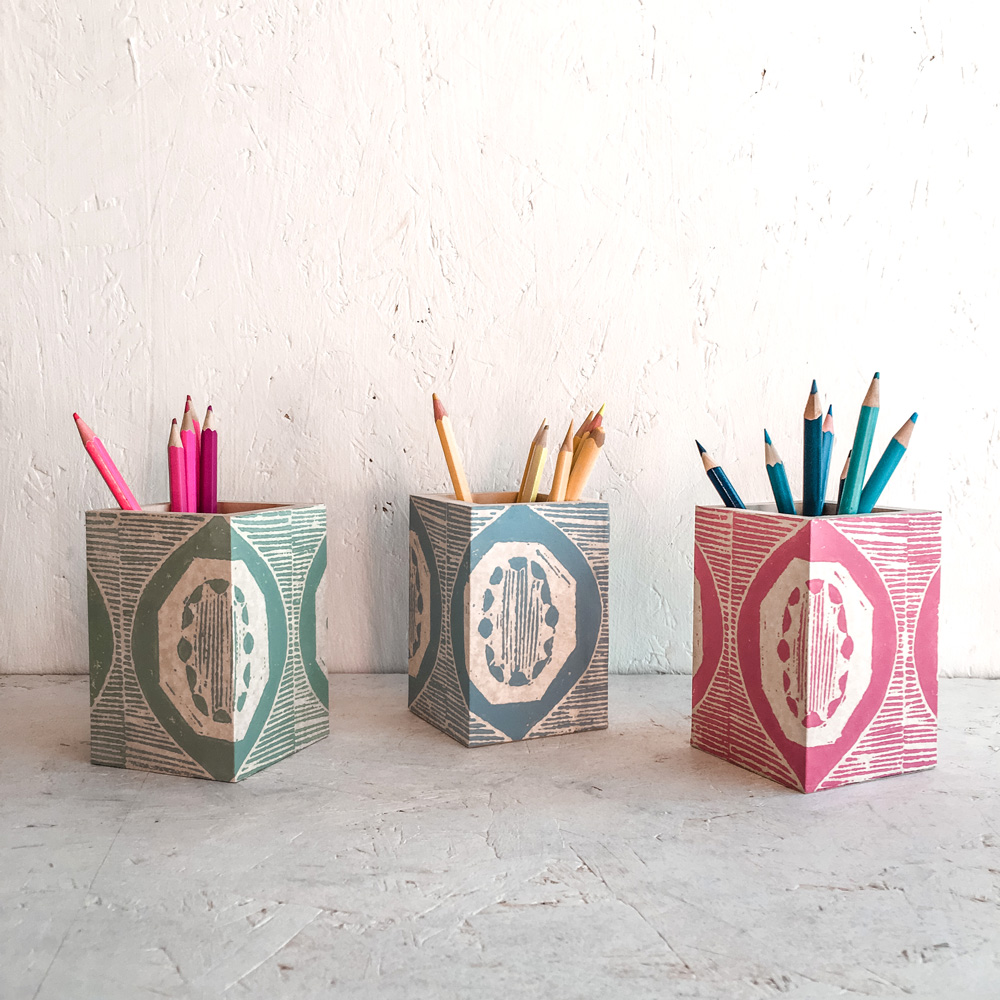 Arwenack
On a family holiday in Falmouth, pottering around and enjoying a vegan pasty or two! It was on Arwenack Street that I had the idea to play with negavtive and postive spaces in my design Cobb. I'm forever inspired by the designs and processes of Peggy Angus,  many of her patterns use positive and negative space like this.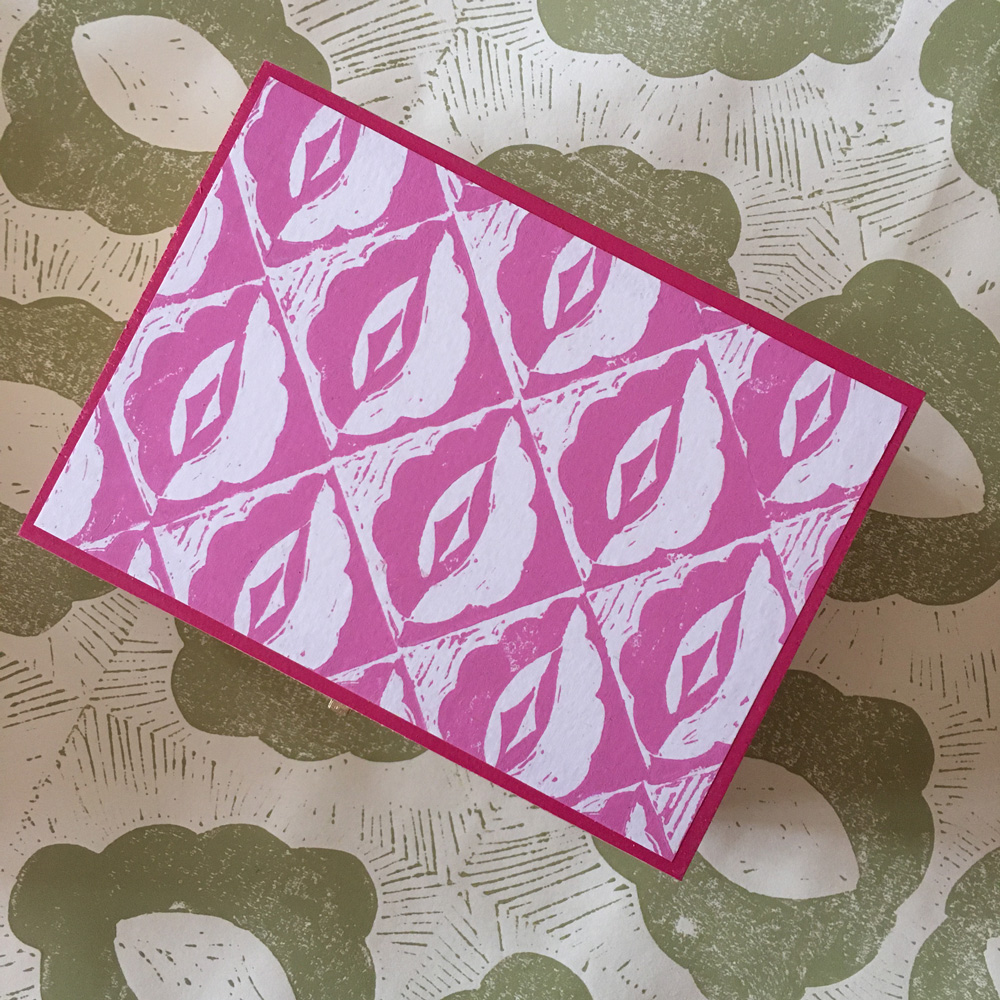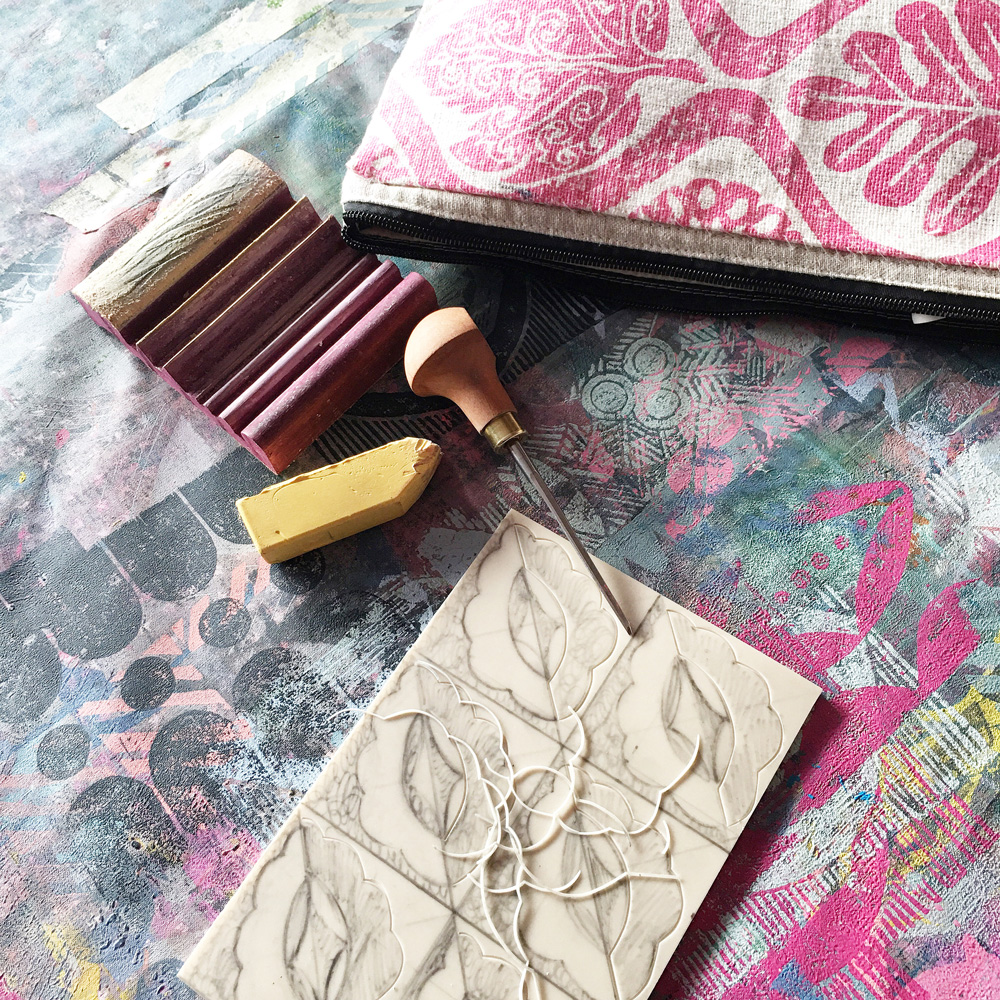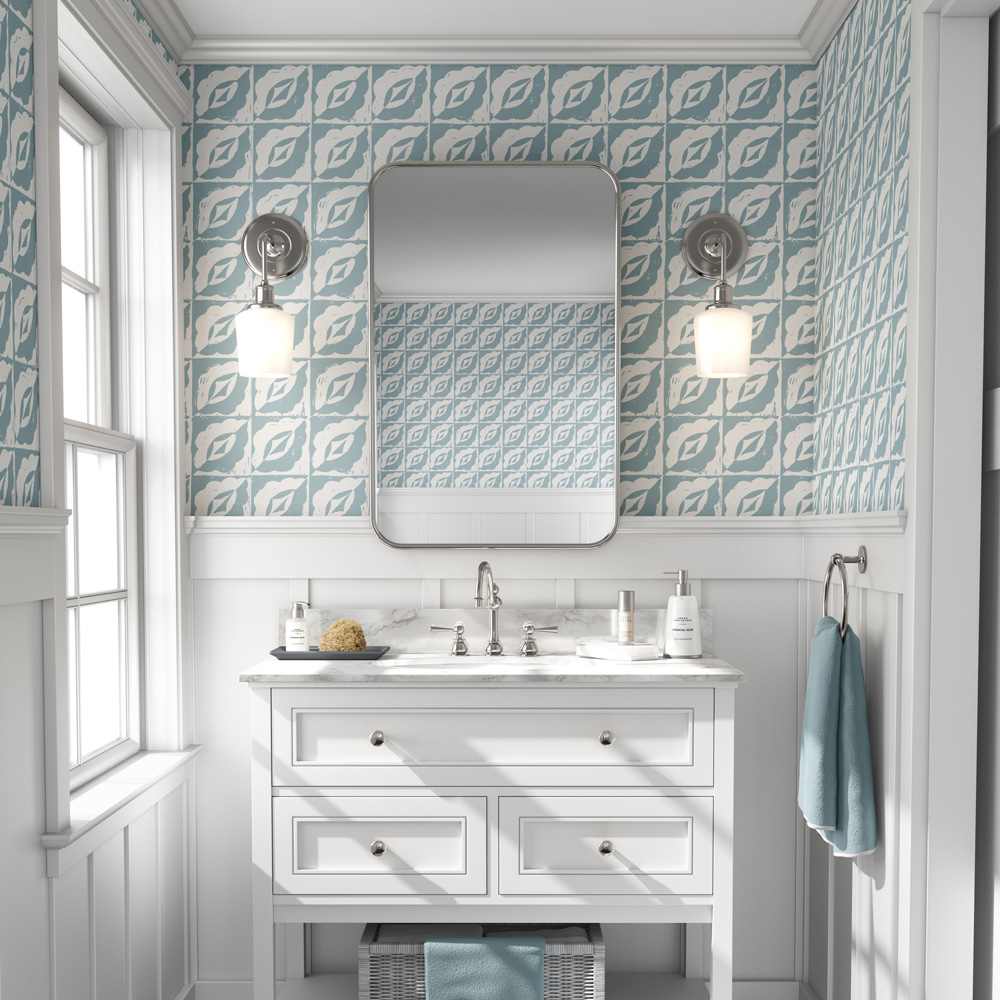 Doorway Stripe
There's an impressive Georgian house that I often pass on my travels and my eye has always been drawn to the front door. So, I carved a block that included the front architrave and the grand door, but, once I printed the design, I wasn't very happy with it. With nothing to lose I chopped it up and the doorway section of the block resulted in this stripe.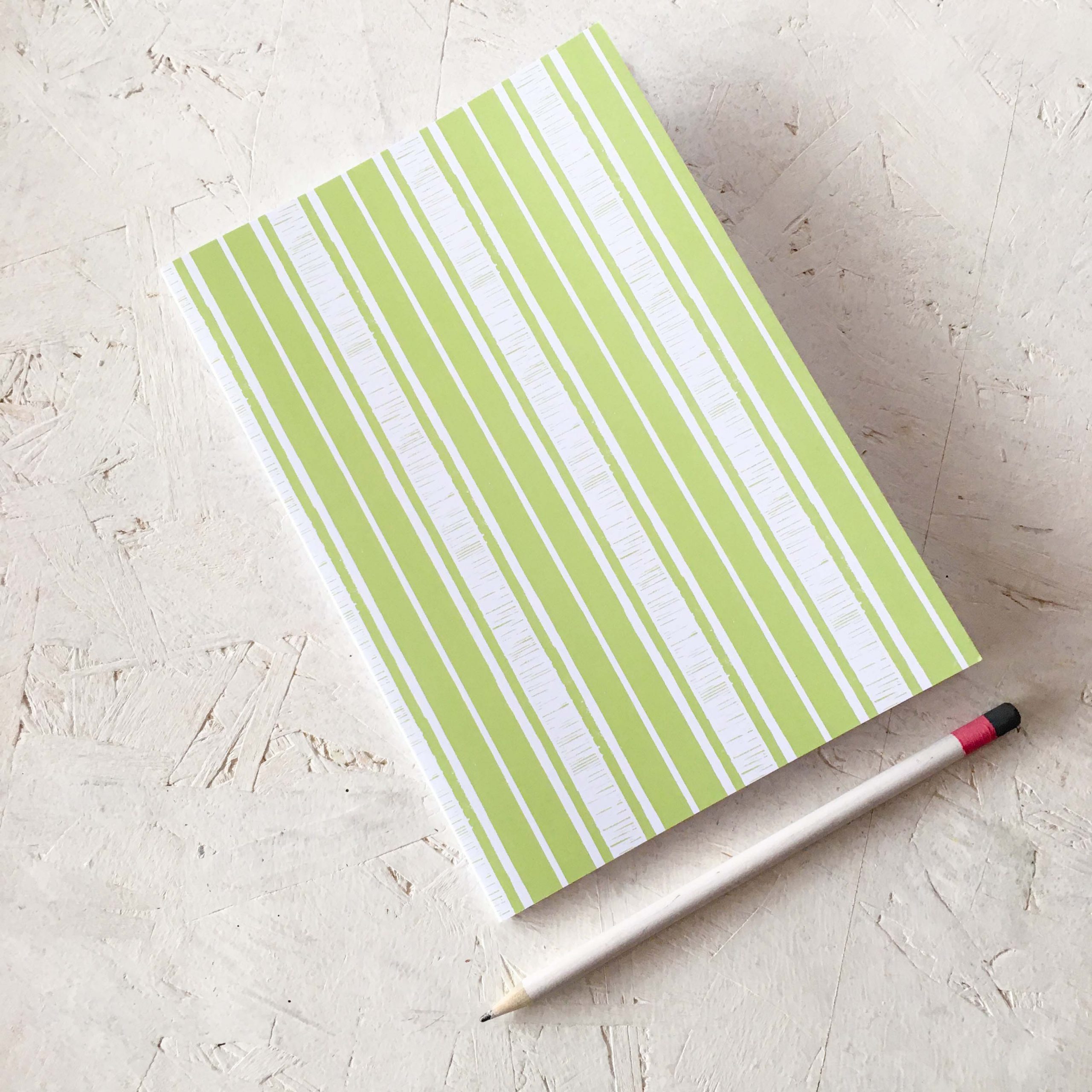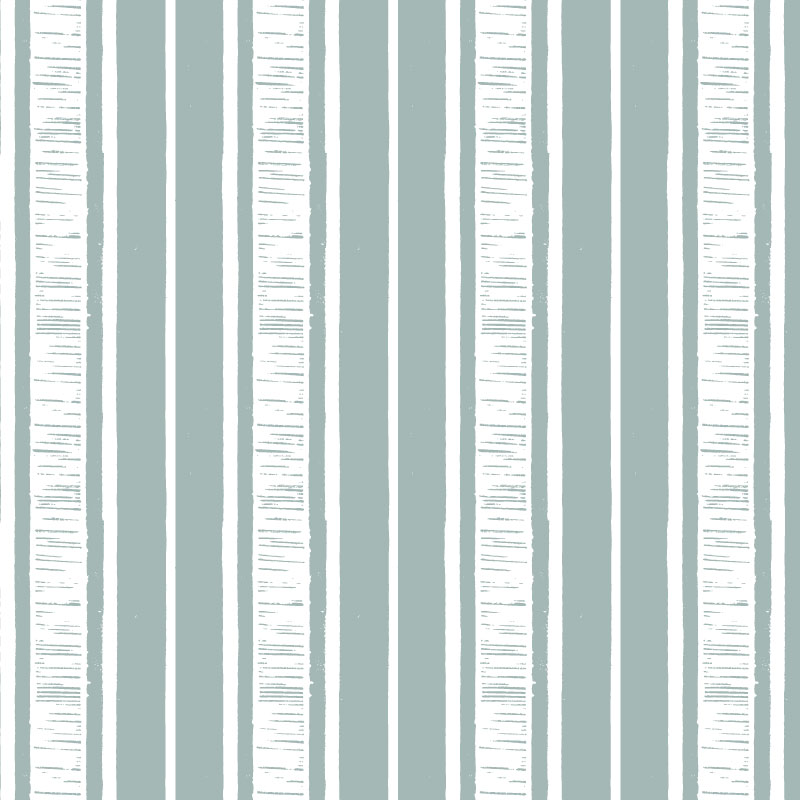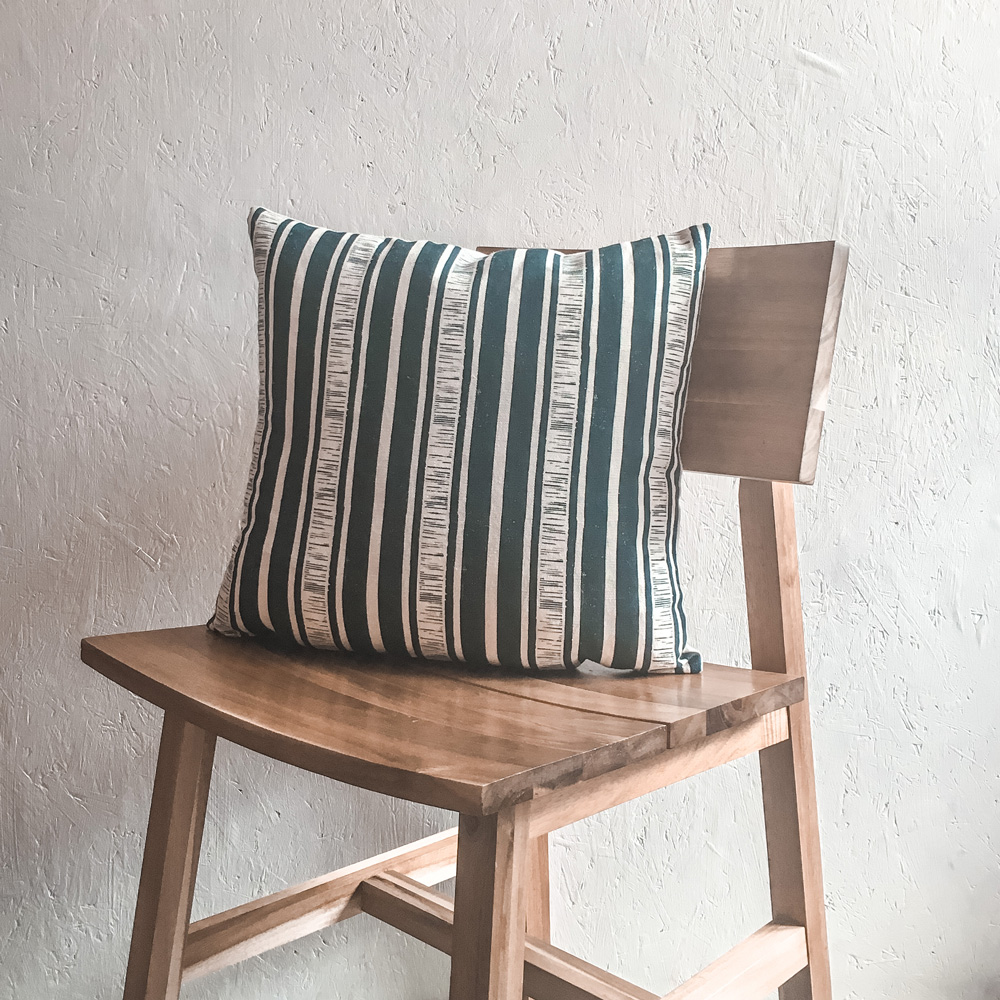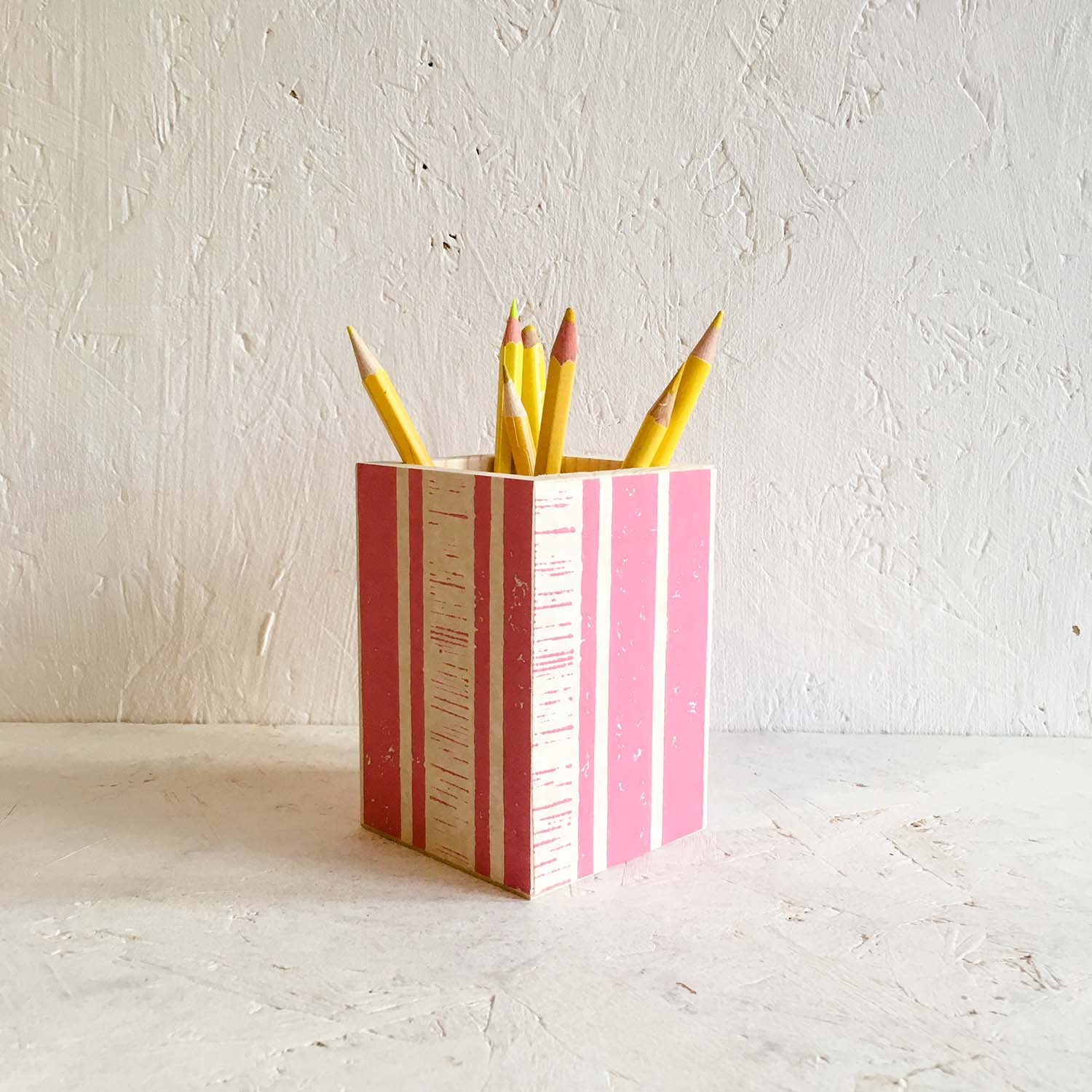 Totnes
Ive added a striped bottom half to my pattern 'Cobb', an idea I had whilst in Totnes.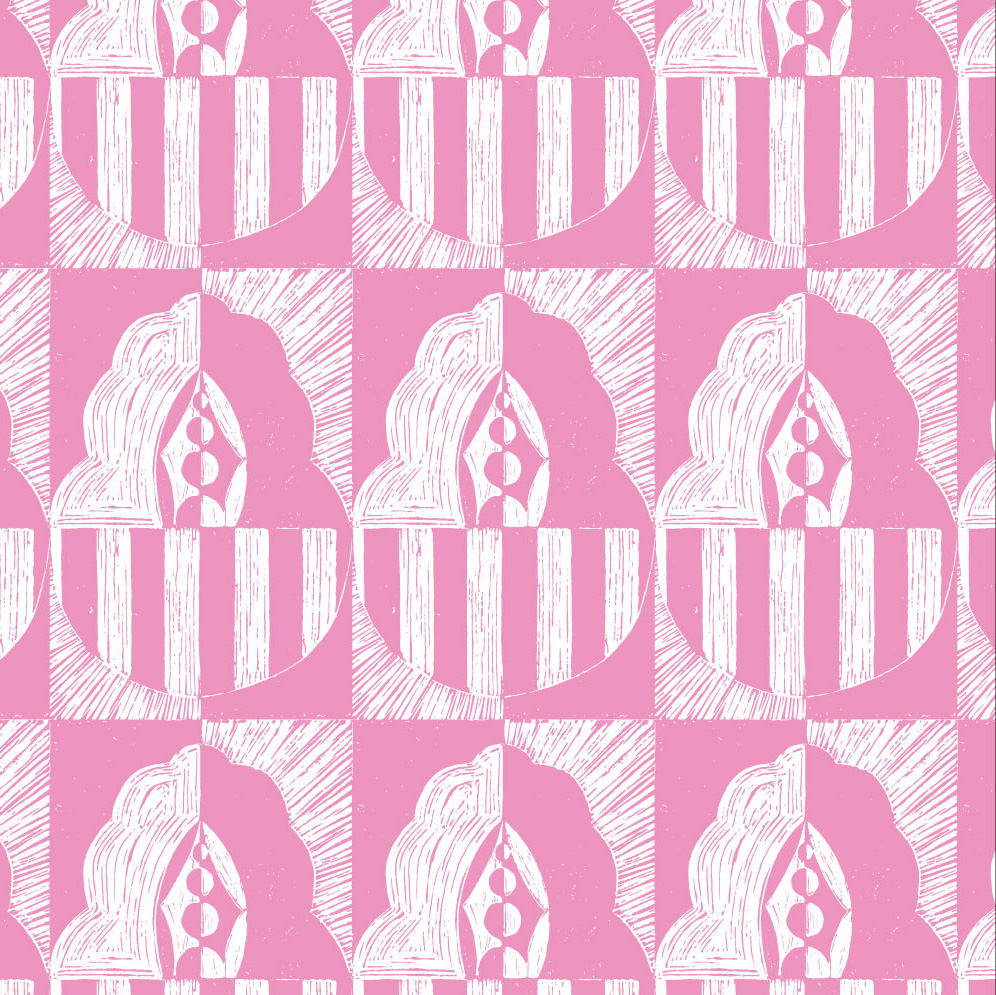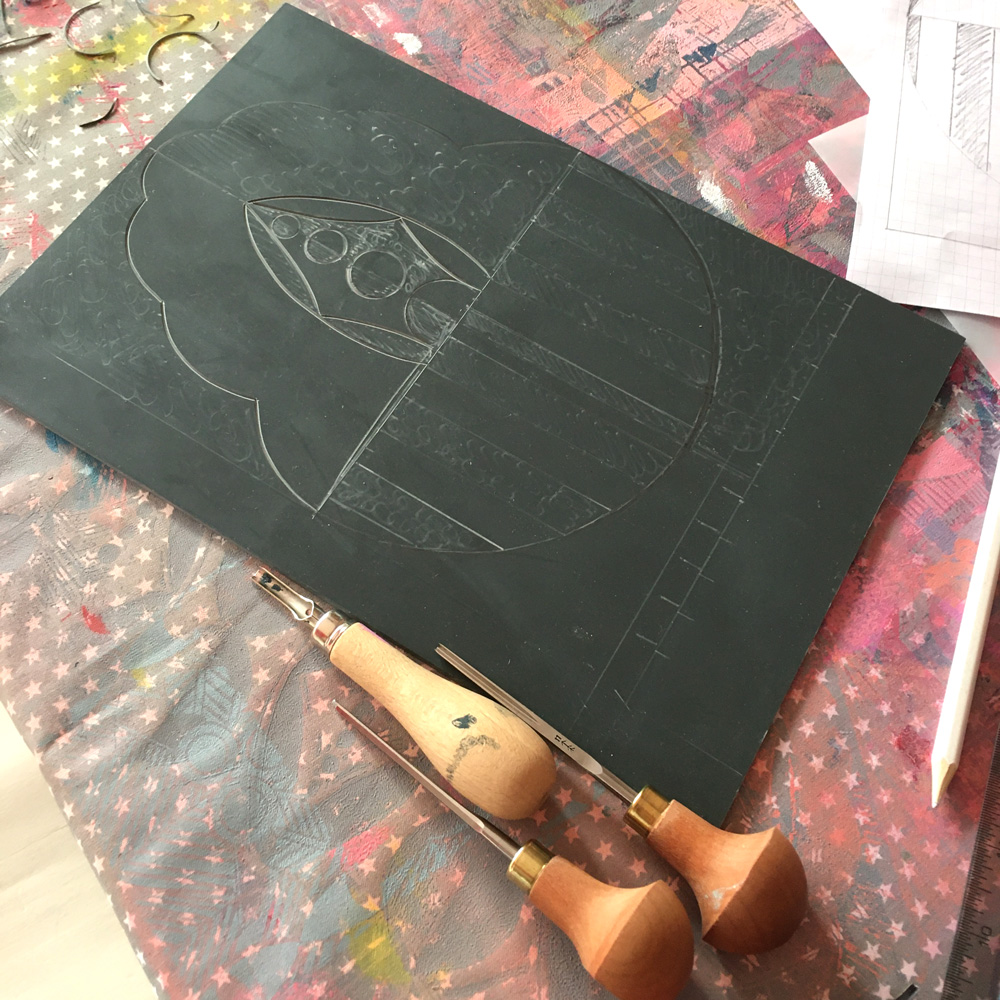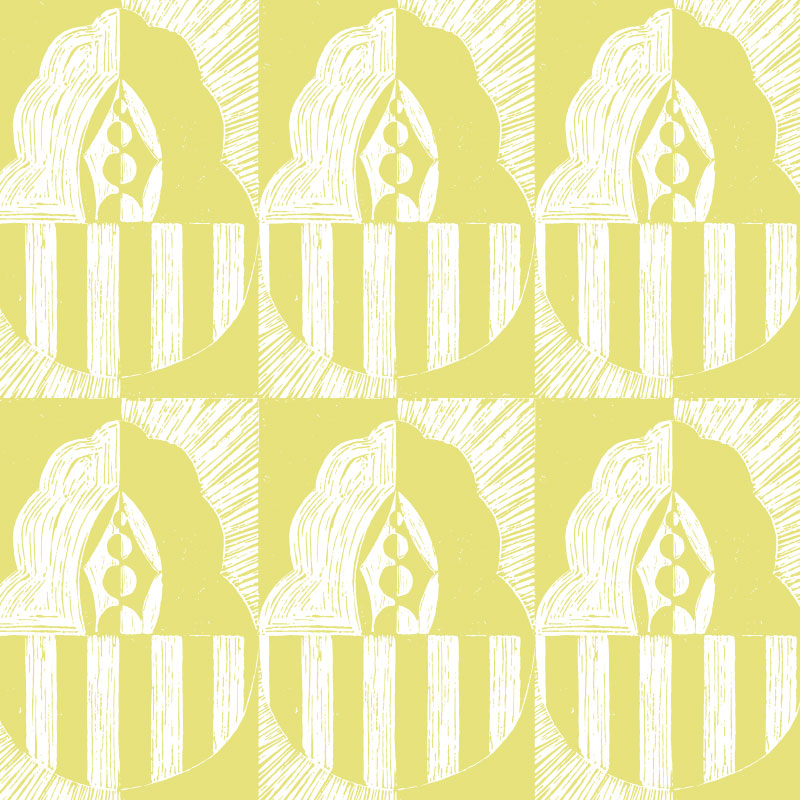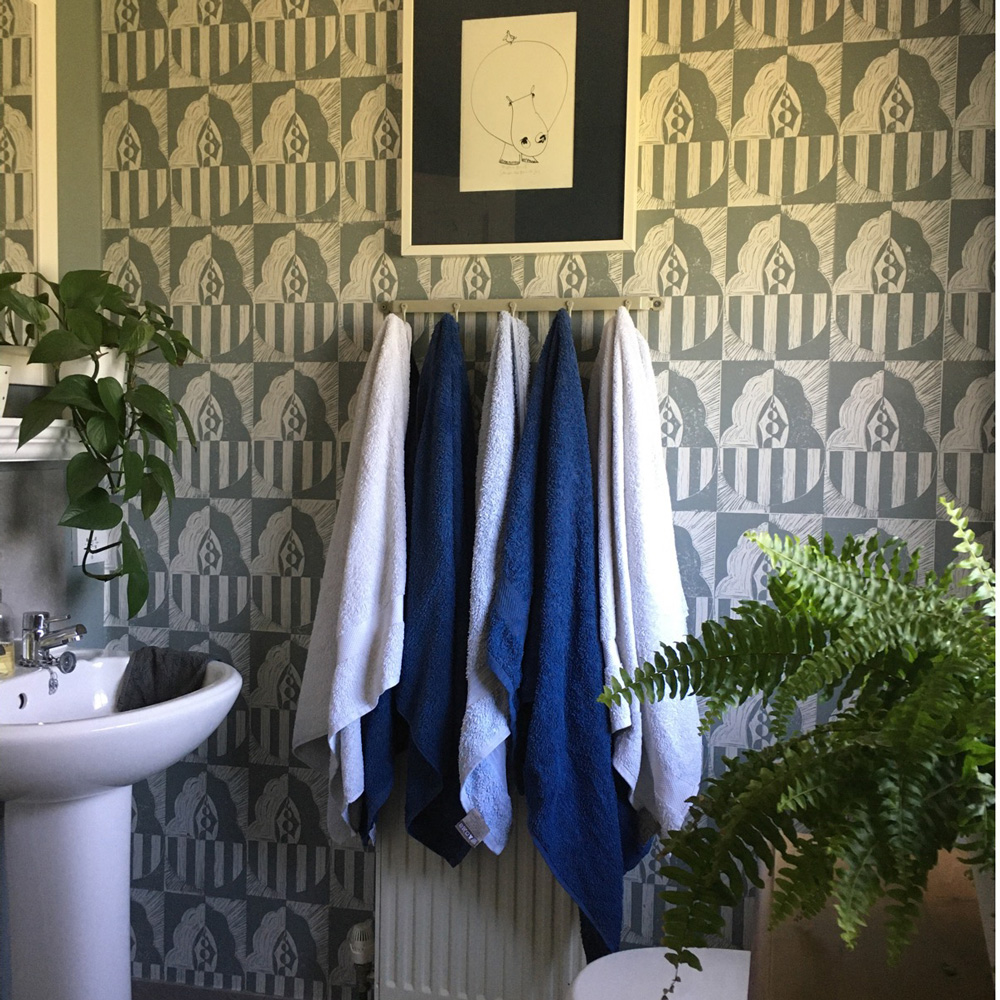 November
Architectural details continue to be huge source of my pattern design. In November of 2019, I came across an image of some decoratively carved wood. I immediately had the idea the idea to stretch the 'Cobb' motif and saw how the piece could be developed into a repeat pattern. I'm unsure of the photo origins, so this pattern is called November.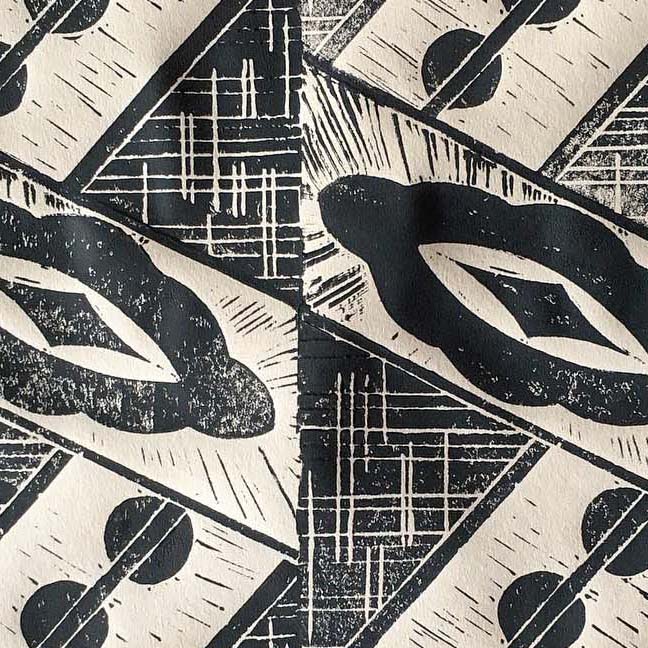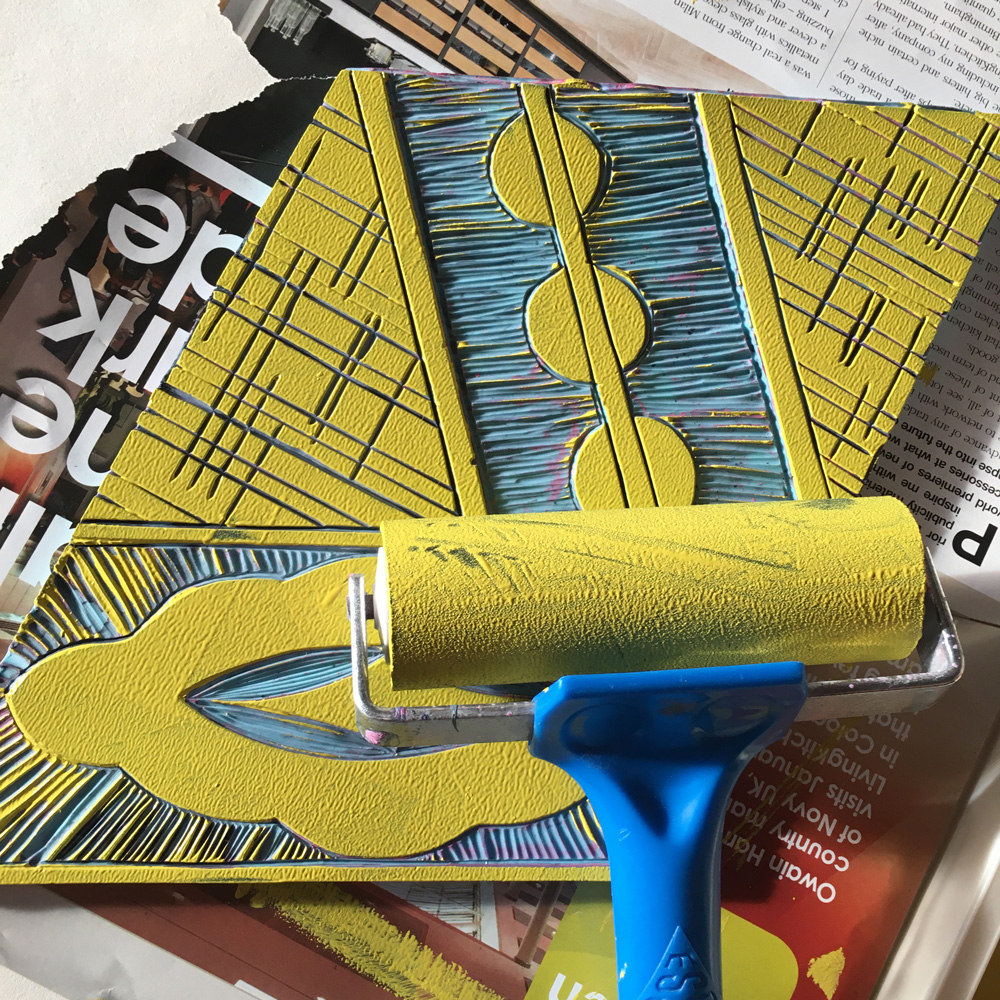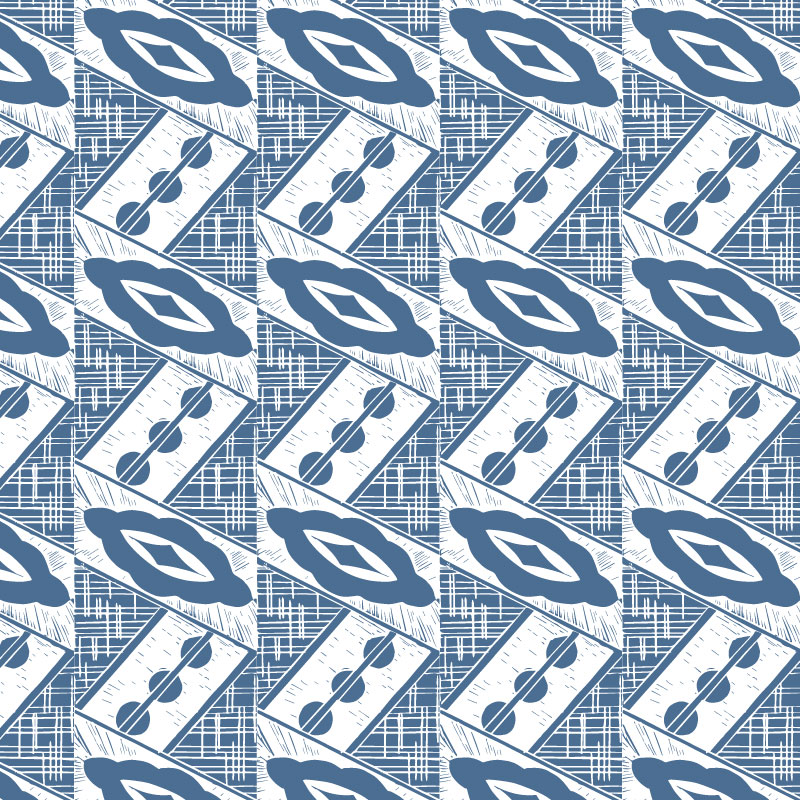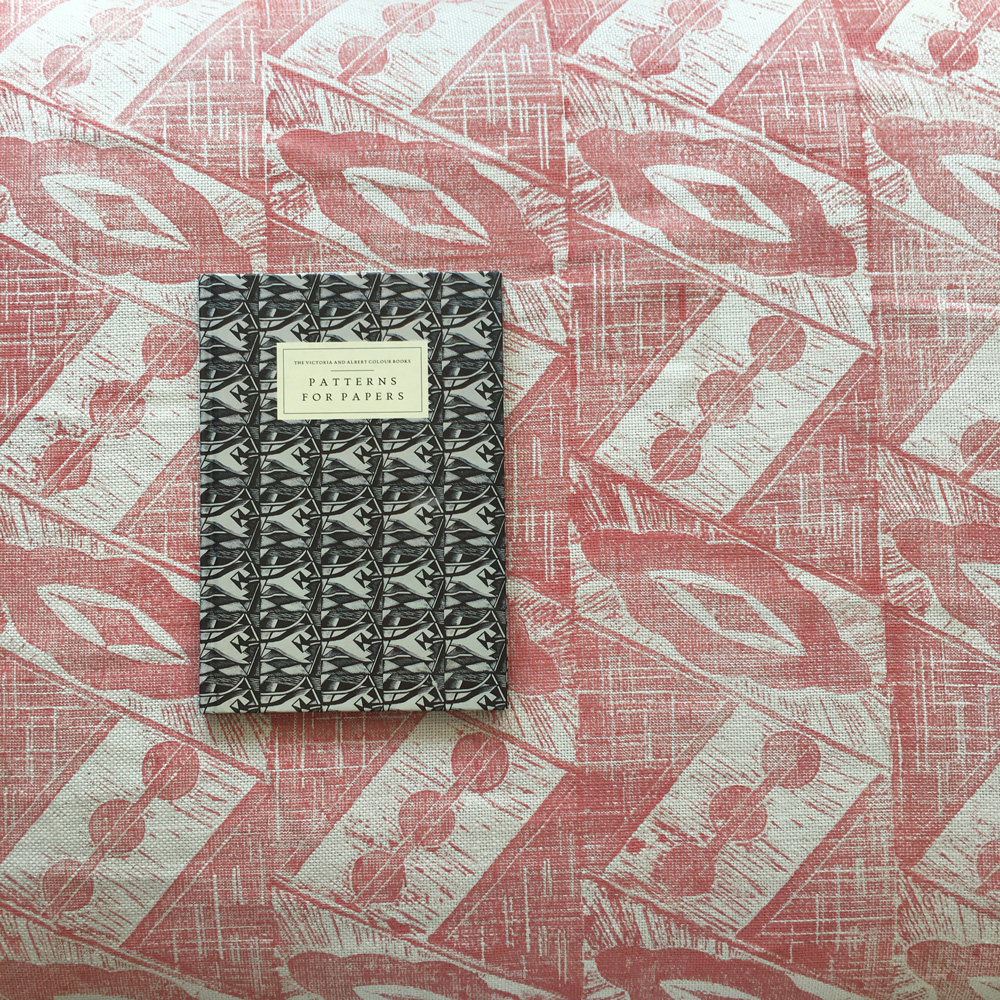 Tabletop
I took some of the cross hatches from 'November' and created a square block. The design is repeated in a grid format but the block is turned clockwise and anticlockwise each time in order to create a random pattern match. The design reminds me of a 1950's Formica Tabletop.