Small Print 

A collection of small scale prints, this collection will continue to grow, the designs are inspired by lots of different things.
All of the Small Print designs  can be printed onto lampshades, fabric by the meter or panels of wallpaper. I'm working on bringing fabrics and wallpapers to my website, in the mean time please get in touch for prices and samples.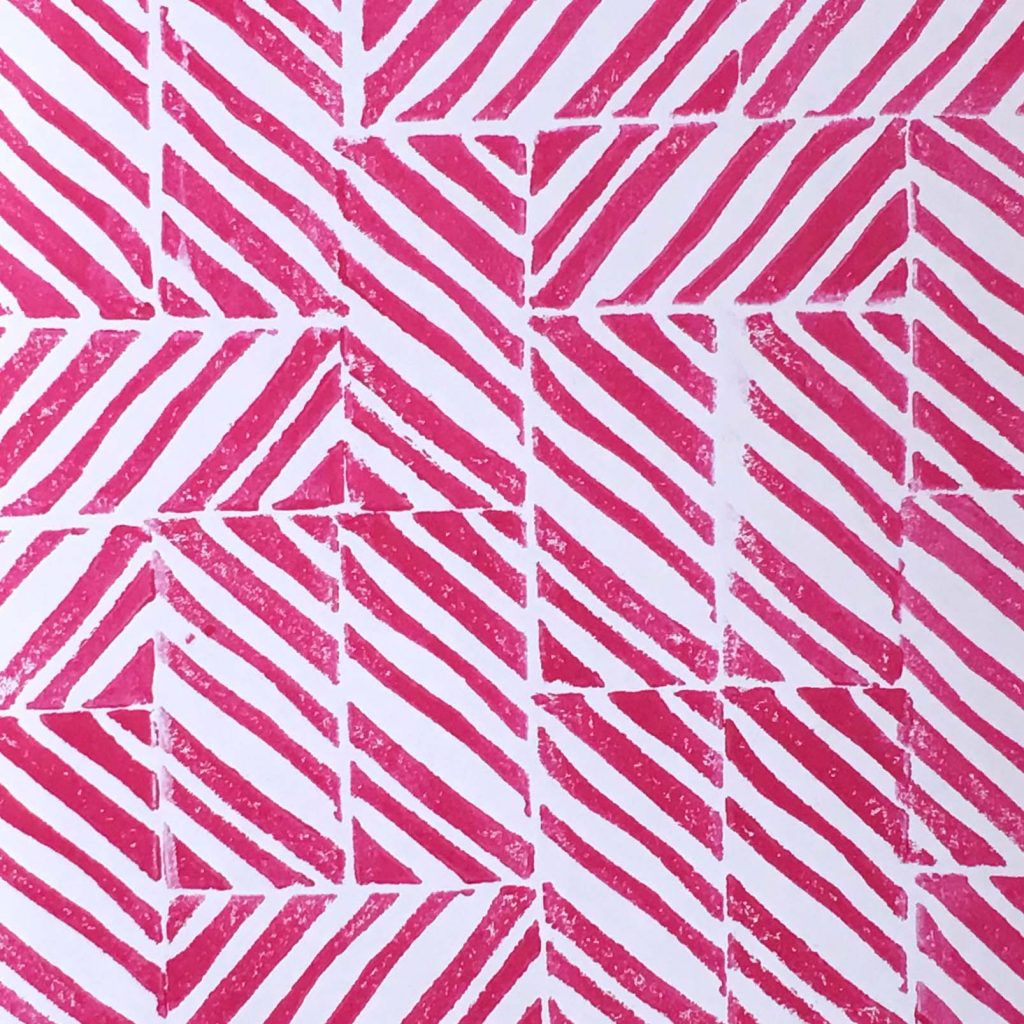 Chip
Named after my eldest son, who had a hand in the design of this pattern. He was called Chip as a baby. He drew quite a few wiggly lines on the diagonal, and I carved a few of them and then played around with the repeat.
Created Feb 2018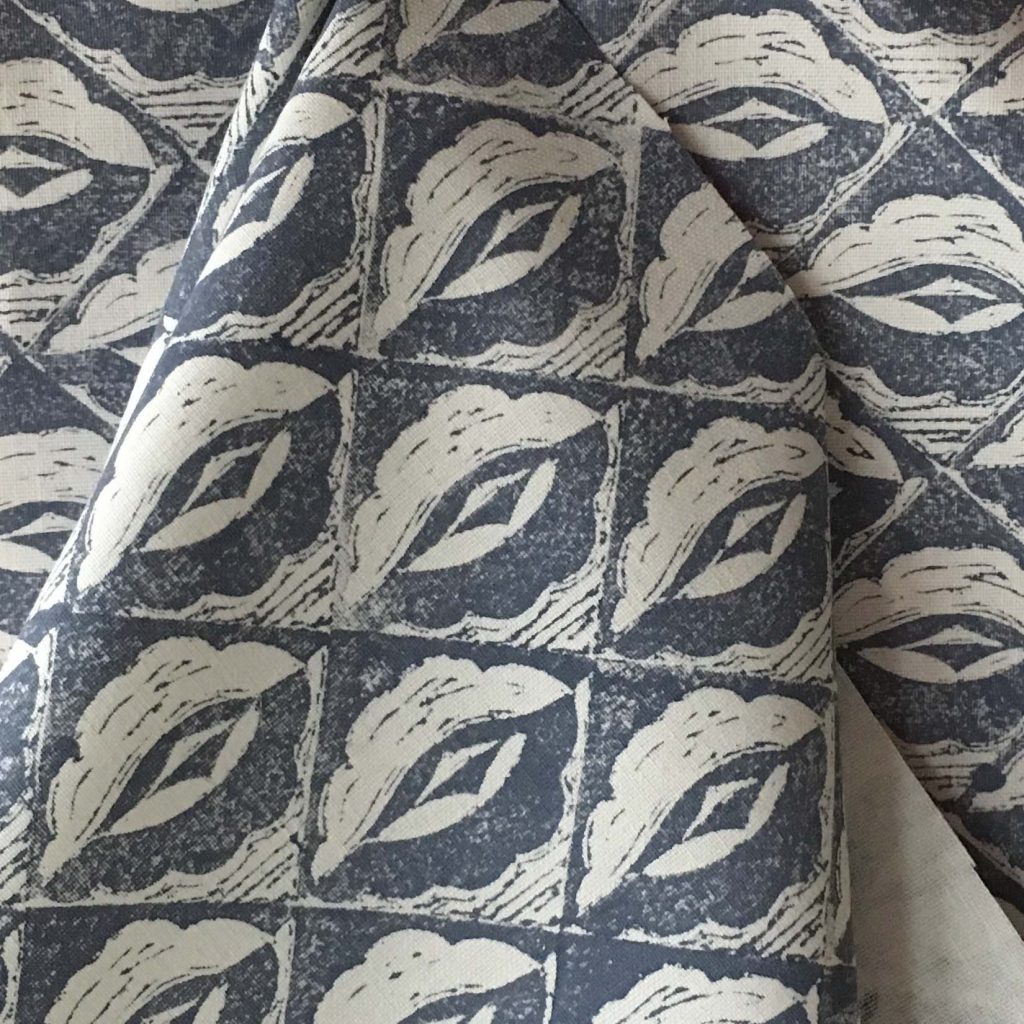 Arwenack
On a family holiday in Falmouth, pottering around and enjoying a vegan pasty or two! It was on Arwenack Street that the design for this pattern seemed to fall from the sky into my brain!
Created Aug 2018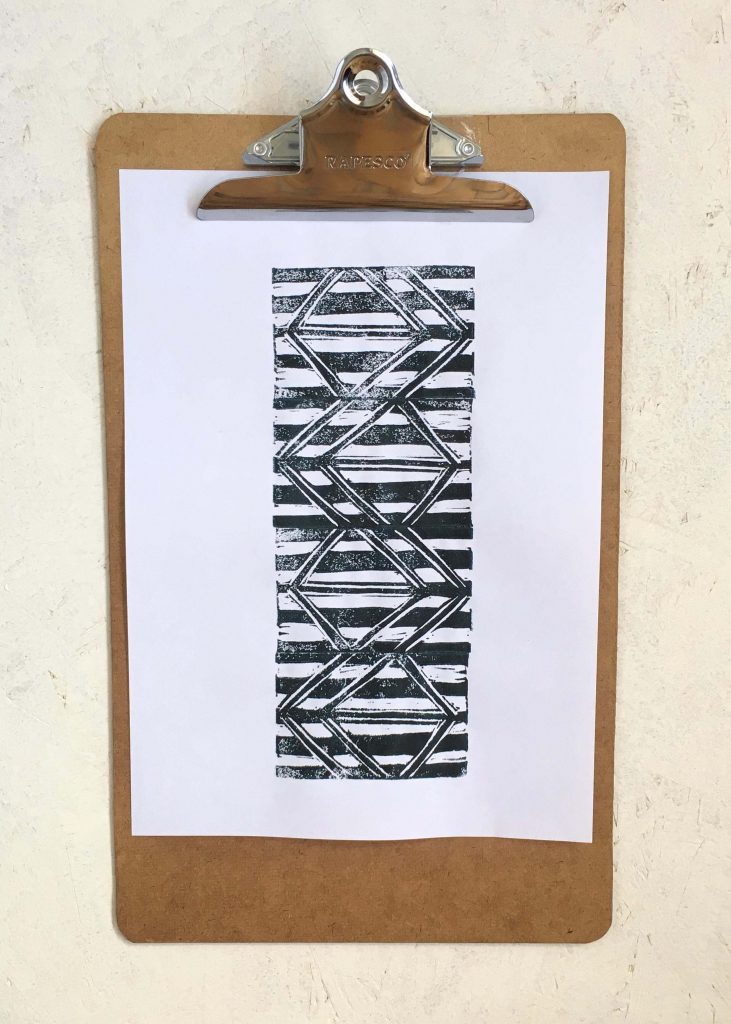 Davy
Inspired by the flagstones of Penzance High street. The patterns on the floor, just at the foot of Sir Humphry Davy statue, caught my eye and sparked an idea.
Created Aug 2018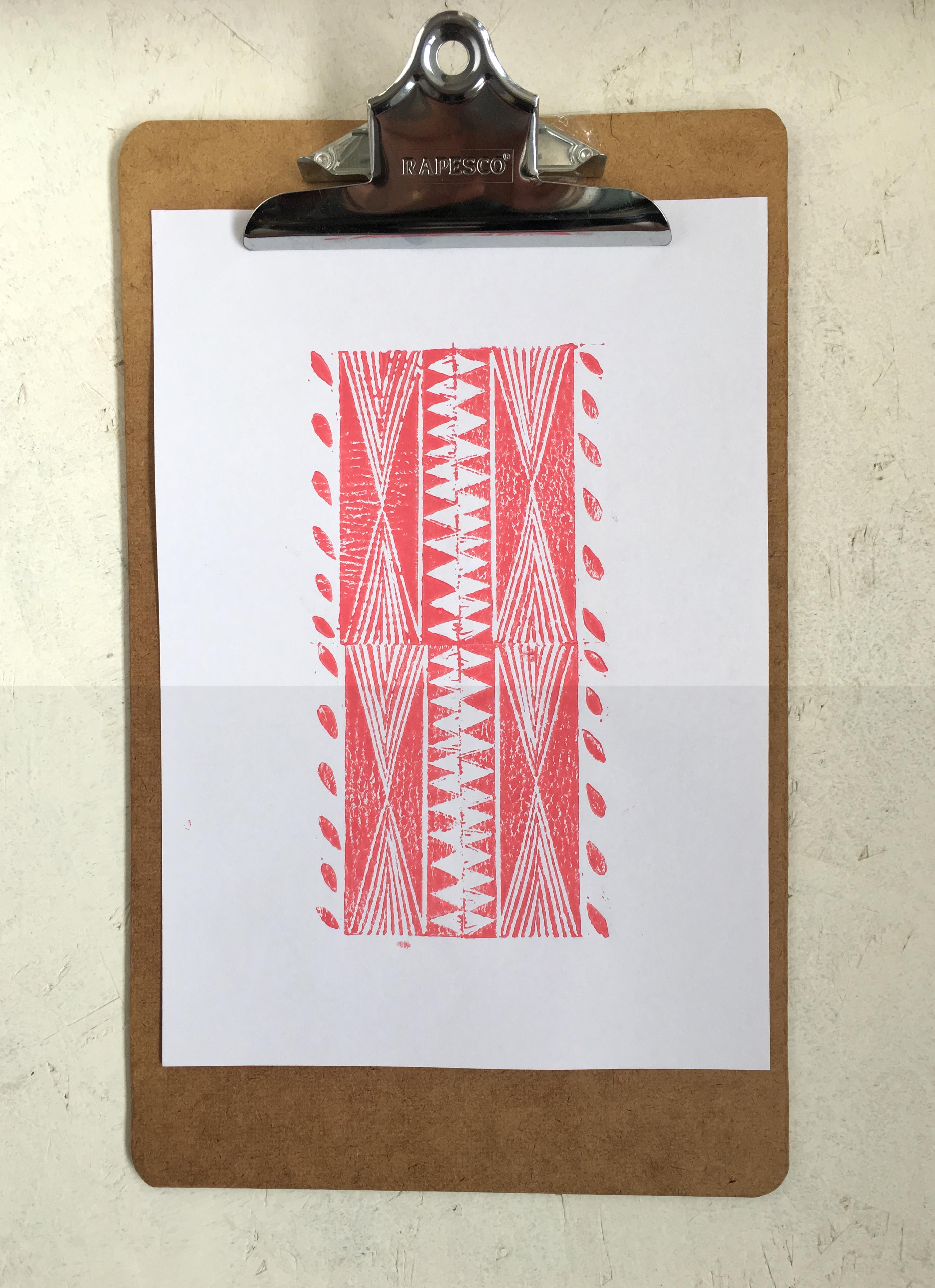 Dorothy
This was just a doodle, so, I named it after Dorothy Larcher. Total printing legend and a huge inspiration.
Created Jan 2019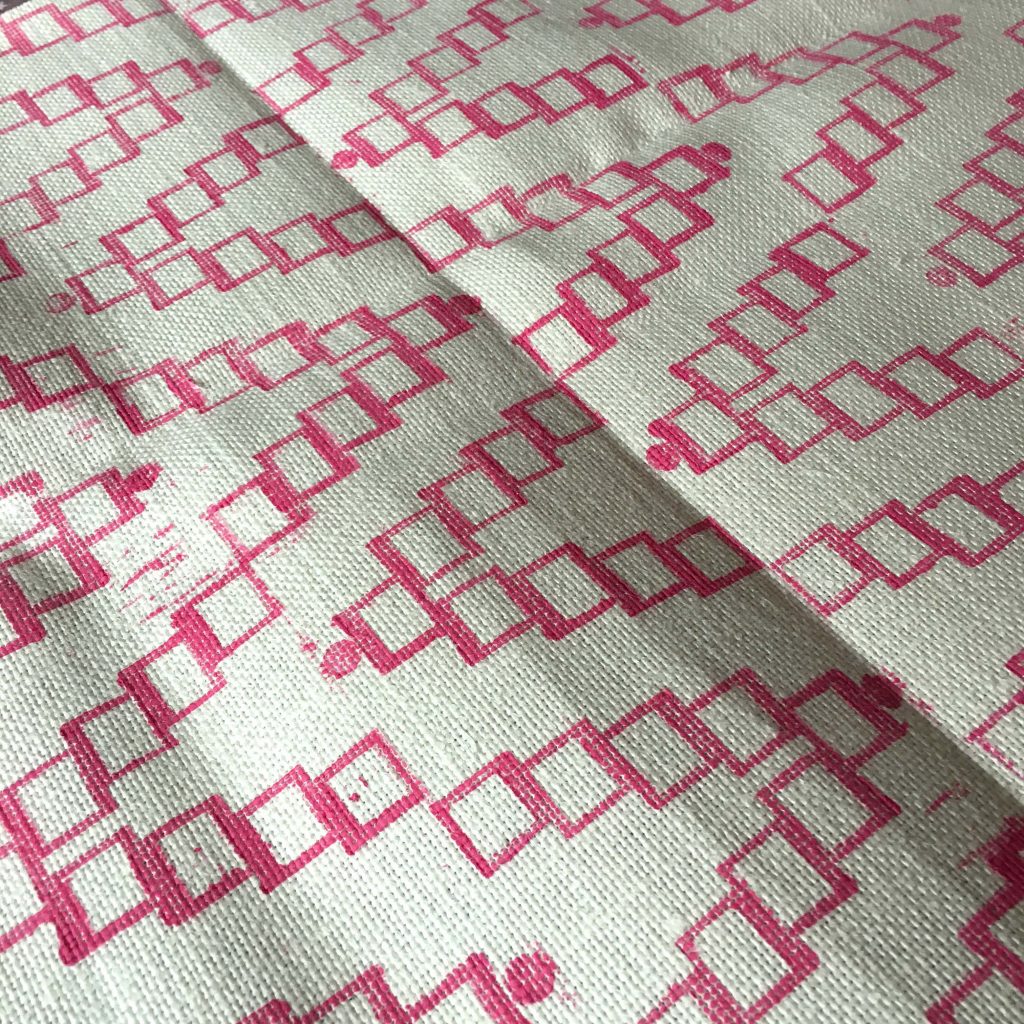 St Malo
The beautiful buildings of St Malo were the inspiration for this pattern, the facades of buildings continue to be a constant source of my pattern inspiration.
May 2019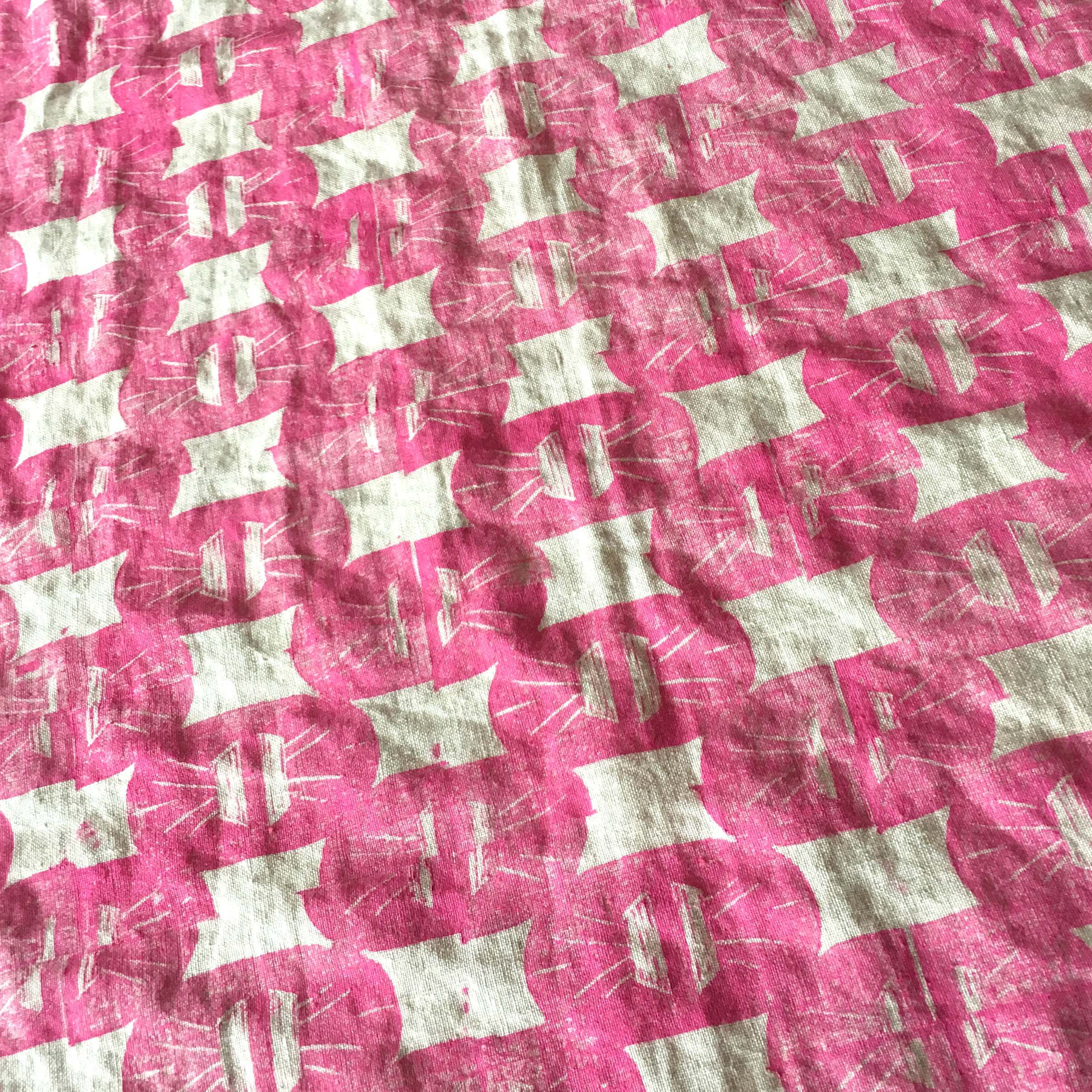 Abbott Street
There's a lovey printer by the name of Paul over in Penkridge.  I found this small button/ belt buckle in a tin on his desk. He said the tin of buttons had come from a house clearance in Abbott Street. Being the lovely printer, he is, he let me keep the button.
Created May 2019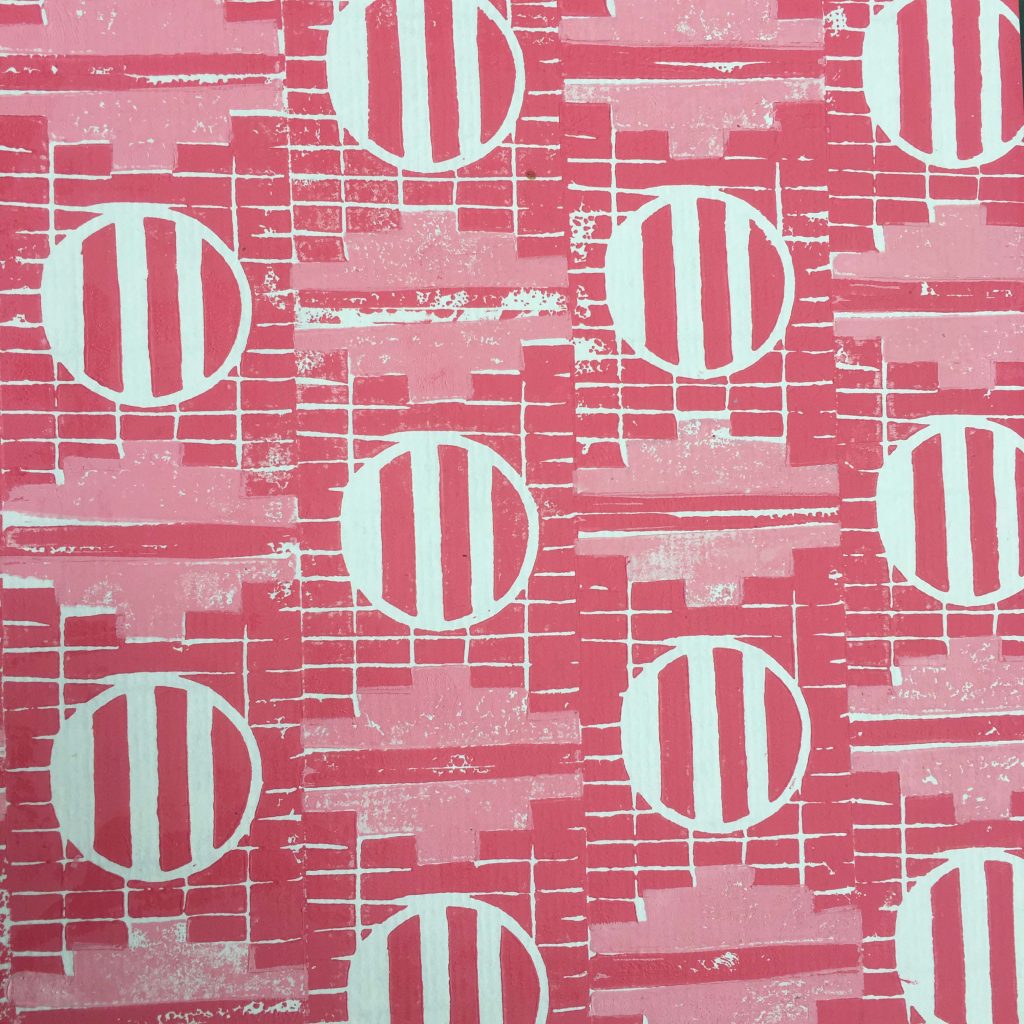 Rellik
Until now all of my prints have been in a single colour, Rellik is the first 'two coloured' pattern I have attempted. The inspiration for this pattern comes from tiles on the shop front of the London vintage store, Rellik.
Created Aug 2019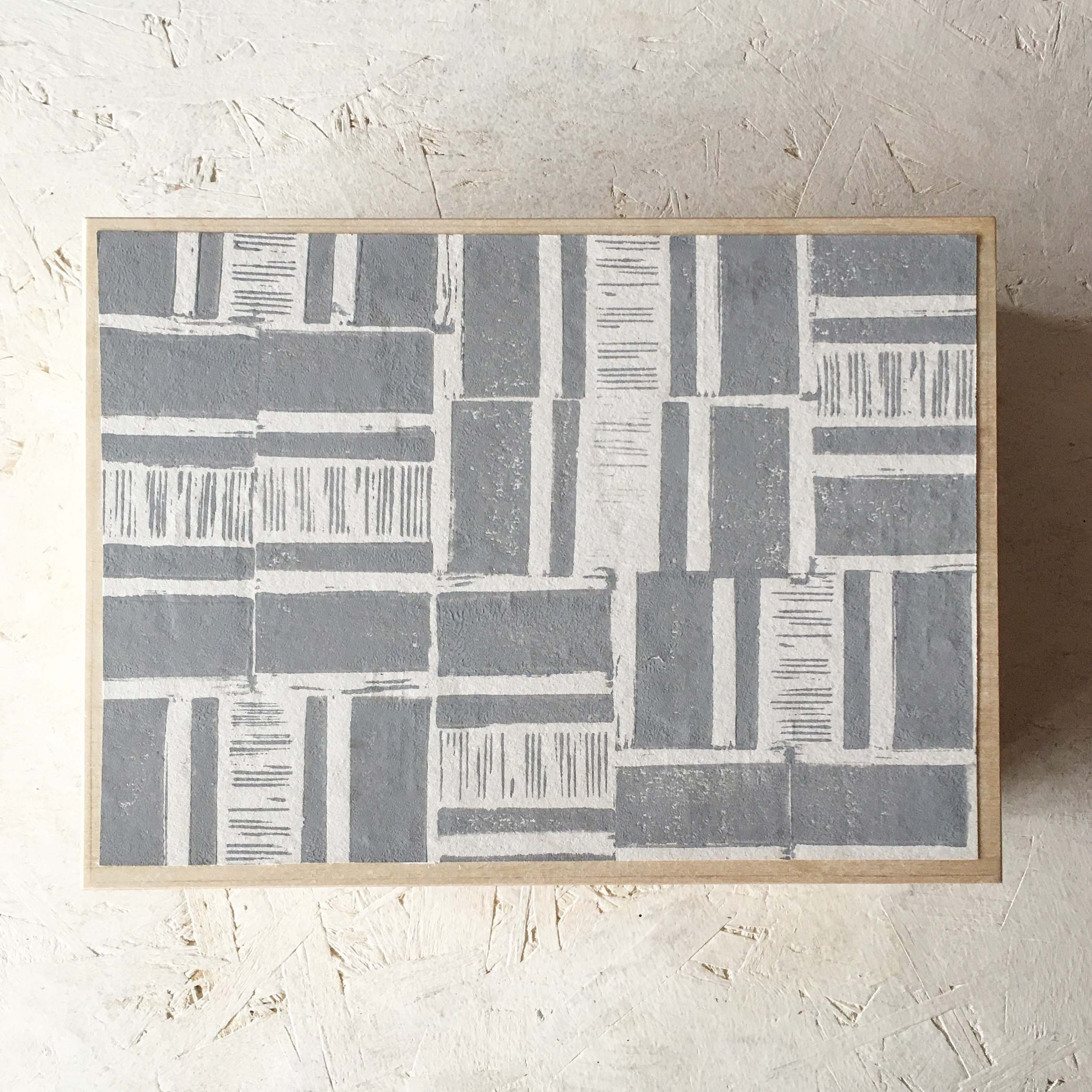 Waterloo
This block is made from the left over piece of the Doorway Stripe pattern. It's then printed in a random repeat. The Georgian House that the Doorway stripe pattern is inspied by is on Waterloo Road in Wolverhampton – hence the name Waterloo. I think it has a 1950's angularity feel to it.
Sep 2019