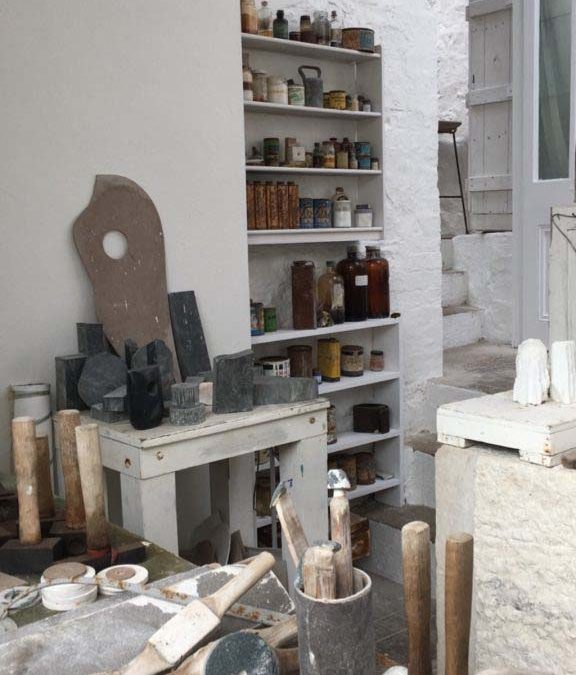 were lucky enough to holiday in St Ives this Easter. The Barbara Hepworth Museum and Garden was just around the corner from where we were staying and  were a real treat. Barbara was born in Wakefield in 1903 and came to settle in St Ives with her second husband and artist Ben Nicholson after the outbreak of the second world war.
Famously in 1931 she pierced a hole in one of her abstract sculptures, the first artist ever to do so.  She once said, "When I first pierced a shape, I thought it was a miracle." The hole became her signature style and from then on nearly all her abstract work featured a hole. She often painted the inside of the hole or surrounded the hole in a cat's cradle of strings or wires.
It was in 1949 she bought the Trewyn Studio (now the Museum), she wrote 'Finding Trewyn Studio was a sort of magic, here was a studio, a yard and garden where I could work in open air and space'.  Her studio and garden are really beautiful. I particularly loved seeing her work studio, the light and the colours in the space alone were so inspiring.
There are lots of her pierced large-scale marble and bronze works in the garden, nestled in amongst beautiful trees and plants.